Acer has announced the Jade Primo smartphone which the company claims is a "pocket PC". The phone will come equipped with Windows 10 software, and is said to be one of the first phones to use Microsoft's Continuum for Phone software that enables seamless transition from mobile to desktop modes.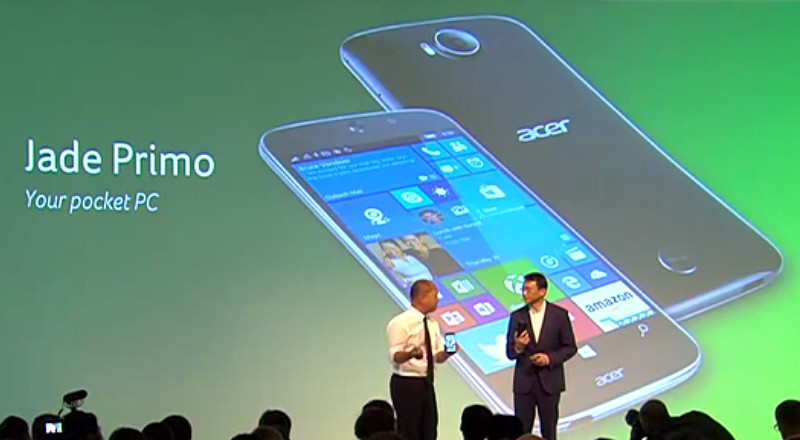 The Jade Primo, will ship with a suite of accessories including a docking station, keyboard, and wireless mouse. By attaching the phone into a docking station, you can use it on a big screen by using a keyboard and a mouse. The phone sports a 5.5 inch AMOLED display and is powered by a Snapdragon 808 processor. It has a 21MP rear camera, and an 8MP front-facing camera. It will be able to run universal Windows 10 apps, as well as x86-based apps that have been converted for devices with ARM-based chipsets.
Price and availability of the Jade Primo have not been revealed yet.