It looks like Google wants to put your food photos on the Maps. The company is testing a new feature that will detect when photos are taken at restaurants or food outlets and offer to attach them to the establishment's location.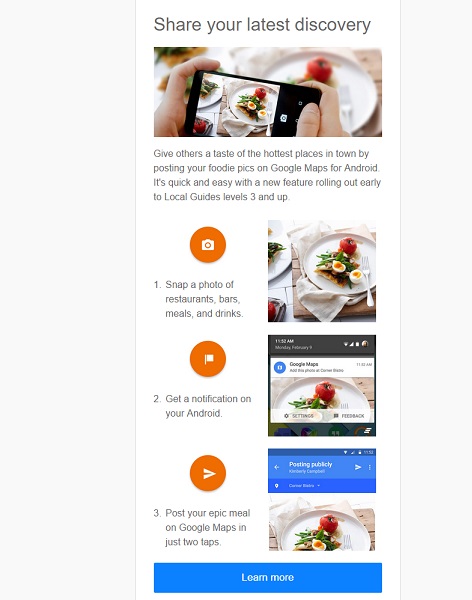 Earlier this year Google did experiment with a new app called Tablescape for people who love to share their food pics, or 'foodographs' as Google called them, in a stream. However, the app that allowed users to upload photos of food in special categories was shut down in June. Google has started experimenting the app with their 'Local Guides' that are select users who rate and review businesses regularly on Google. The feature is reportedly only available to Local Guides at level three and above, that means people who have contributed more than 50 reviews as part of Google's Local Guides program.
The latest feature is a part of Google's option to add photos to places you have been based on a notification received when you snap a pic. At present, the feature might be limited only to Local Guide but the company could soon make it available for all users.