In a bid to lure iPhone users to try its recently launched Galaxy smartphones, Samsung has rolled out a 30 day free trial program. iPhone users will be able to try their hands on Samsung Galaxy Edge, Galaxy S6 Edge+ and Galaxy Note 5.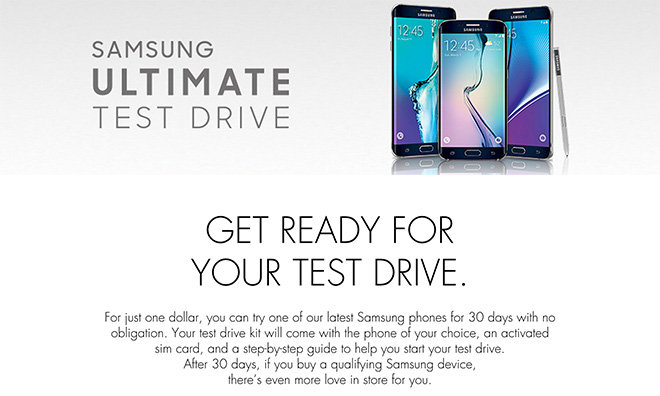 "For just one dollar, you can try one of our latest Samsung phones for 30 days with no obligation. Your test drive kit will come with the phone of your choice, an activated sim card, and a step-by-step guide to help you start your test drive"
Dubbed as 'Ultimate Test Drive', it will include an activated SIM card attached to a voice and data plan hosted by a user's current carrier such as AT&T, Verizon, T-Mobile or Sprint.To sign up for the promotion, iPhone users have to visit SamsungPromotions.com on their device and select their phone. The latest program from the South Korean handset maker is an effort to boost sales and create excitement among buyers regarding its recently launched flagship phones. Last year, Apple had launched a two week free trial for iPhone in India.