A new survey from MusicWatch has revealed that 48% of Apple Music users that have been using the serivce as a free trial, have stopped using it.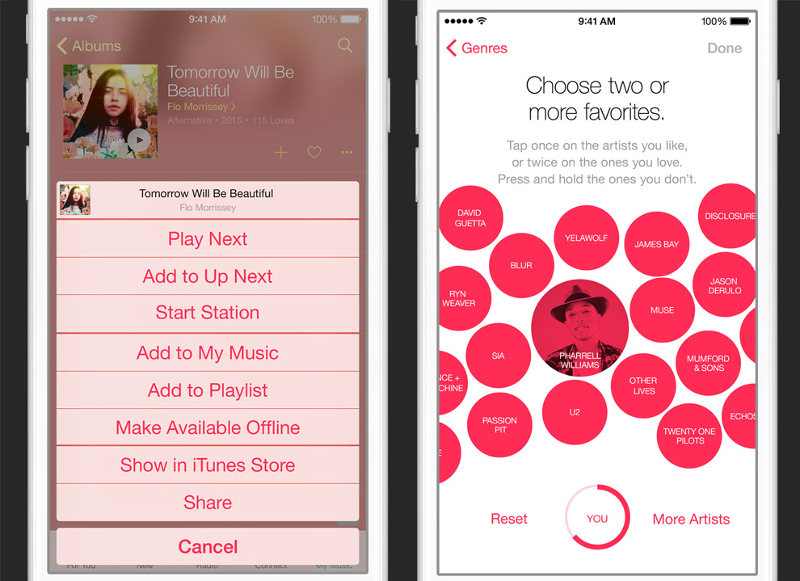 Launched in June this year, Apple Music integrates with the regular Music application on iOS devices as well as iTunes on Windows & Mac. The survey said that only 11 percent of iOS users have tried the streaming service so far and only 52% users are using it. Of those 52%, nearly two-thirds said they were "extremely or very likely" to start paying for the service once it starts charging them money. Apple charges $9.99 a month with a $14.99 monthly rate for a family of up to six. The most popular feature on Apple Music was its "My Music" functionality, which allows listeners to manage music and create playlists. Beats 1 is being used by 30 percent of Apple Music streamers, while 27 percent are using Connect.
"In terms of benchmarking Apple Music, 40 percent of iOS users are buying digital downloads from iTunes, suggesting trial of Apple Music could be higher. That's the disadvantage of not being the first mover in a market where very good services currently exist."

said Russ Crupnick, managing partner of MusicWatch.
MusicWatch, which is a music survey company conducted the survey on 5,000 US consumers about their usage and knowledge about the service. The survey further states that 28% of Spotify Premium subscribers are also using Apple Music, and only 77 percent of iOS users are aware of Apple Music. 61 percent reported that they had already turned off the auto-renewal option in their iTunes account settings, added the report. However, Apple has denied the findings of the report and revealed to The Verge in a statement that 79% of users who have signed up for Apple Music are still using the service.