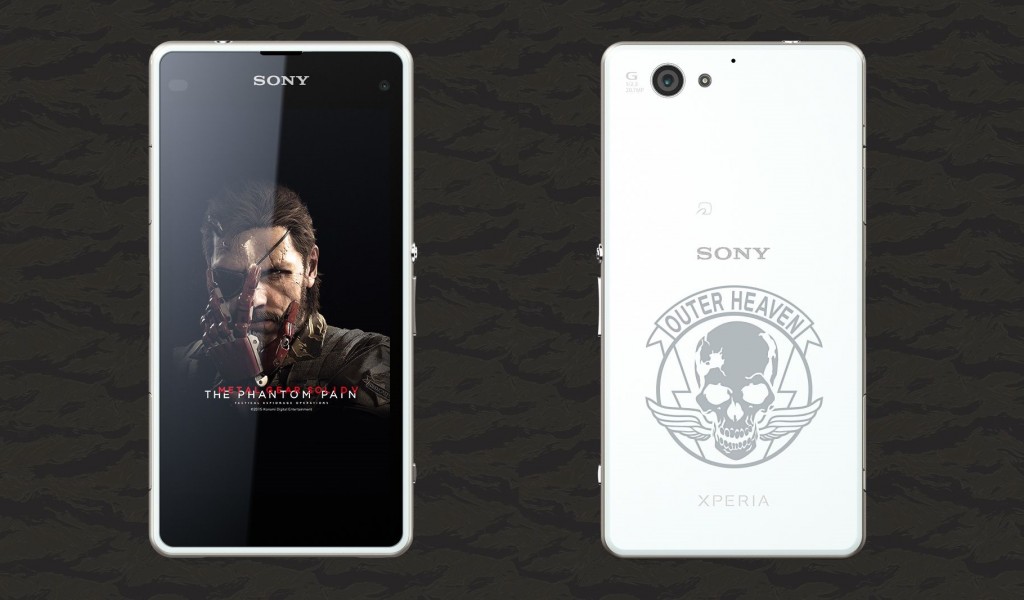 Sony has just announced a special edition of the XPERIA J1 Compact smartphone. It is called The Phantom Pain Edition and is based on the upcoming game in the Metal Gear Solid franchise.
On paper, the device is the same XPERIA J1 Compact that was released earlier this year. It has a 4.3″ 720p display, Snapdragon 800 processor, 2GB of RAM and 16GB of memory that can be expanded using microSD cards. It also has a 20.7 Megapixel rear camera, 2.2 Megapixel front facing camera and a 2300mAH battery powering it.
Other than the specifications, the device comes pre-loaded with digital content. Users will get two tracks from the Original game soundtrack as well as a custom ringtone and a wallpaper to match the theme. It also has an Outer Heaven logo on the back that is placed neatly between the Sony and XPERIA branding. It will also come with a MGS V art book and an 1000 Yen (US$ 8) voucher to download MGS novels/comics from the Sony Reader Store.
The smartphone is set for a release on September 2nd in Japan which is one day after the release of Metal Gear Solid V : The Phantom Pain. It will be available at a price of 59,800 Yen which is around US$ 480 however it is likely that the handset will not see the light of day outside of Japan.