Microsoft is testing a new app that curates news from various sources, sorts out the bests ones and reads them out loud to you from your phone. Dubbed as News Cast, the app uses text-to-speech technology to read out article summaries to the users.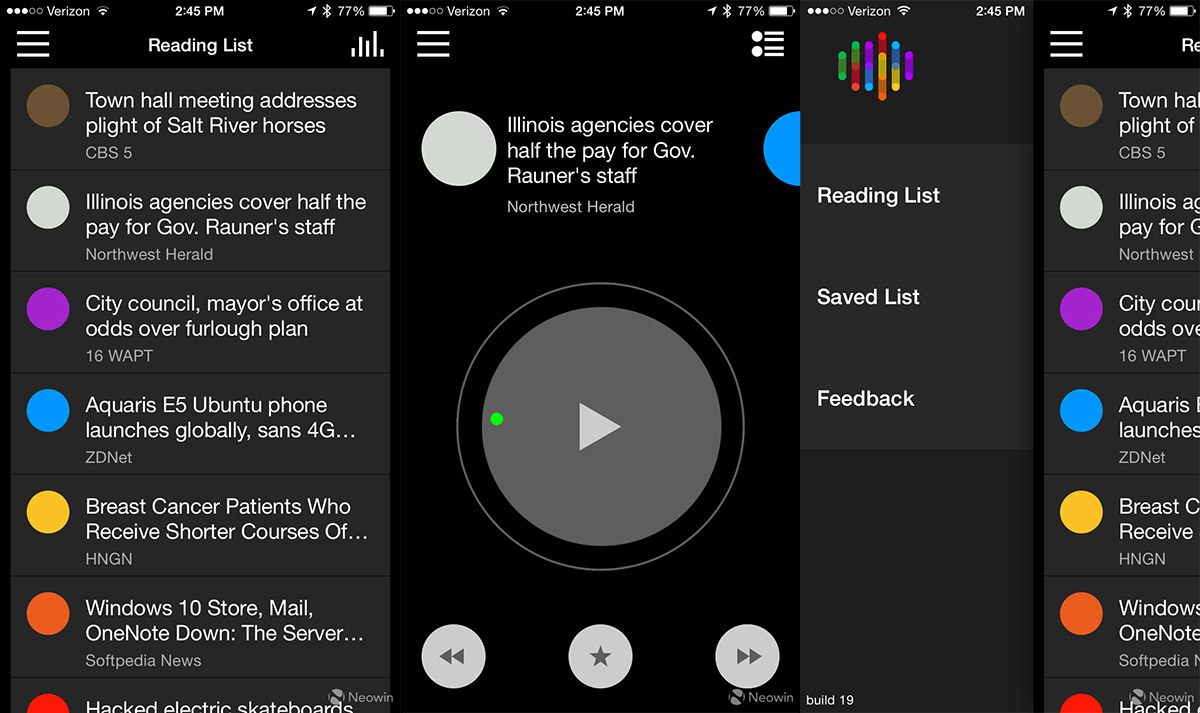 The app will start reading news summaries to users in the form of a playlist. It uses Bing's text-to-speech program to read out news that last 30 seconds each. Users will also be able to save articles for reading later and the app will feature a built-in browser for reading full text of any news article. Two different voices alternate reading each news item. There is a feedback button that launches a three-question survey for testers. News Cast app is available only for iOS devices and is being tested internally. It is not known whether it will be launched for Android or Windows platform.
News curation has become the latest trend as tech companies like Facebook is planning to roll out a new app that sends you breaking news notification while Twitter is testing News Tabs for mobile. Apple already launched News app for iOS 9.