Viber has updated its mobile apps on Android and iOS with a couple of new features. The update that bumps the apps to version 5.5 brings easier video calling, animated stickers, contact sharing and more.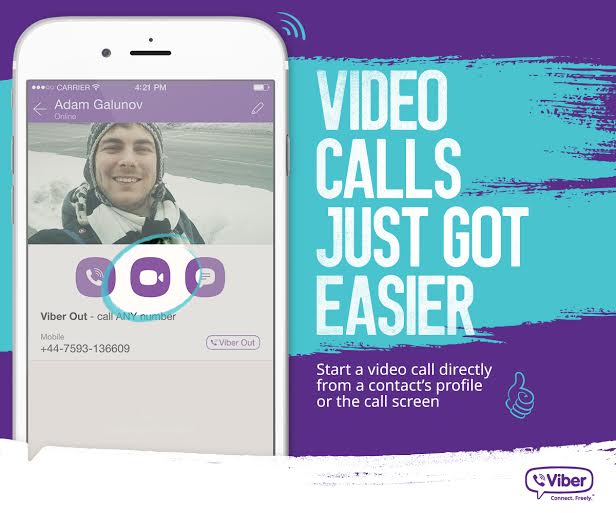 Viber said that about 250 million video calls are made on its platform each month and to make these calls easier, the app has redesigned its video calling interface which is more intuitive. Users can now initiate a video call directly from their contact's profile, or from their recent calls list. Viber has improved voice and video call quality to keep a tab on data usage which automatically adapts to the network quality of the user.
"We've been listening to feedback and it's clear that our users enjoy Viber for more than just text messaging. This update makes it easier for people to share richer content within their messages. With improvements to our voice call quality and our video calls interface, plus fun features like animated stickers, we are growing and maintaining a strong global user base by increasing engagement within the app."

said Ofir Eyal, Head of Product, Viber.
With an aim to enhance the chatting experience further, Viber has added animated stickers to its mobile apps. Users can choose from more than 500 sticker packs. Next up, users can now share contacts from their phonebook as a Viber message. Recipients will receive the contact info, including name and photo, with an option to easily save them to their contacts. Moreover, a shared URL in the chat will now automatically create a message bubble with an image from the site they are sharing.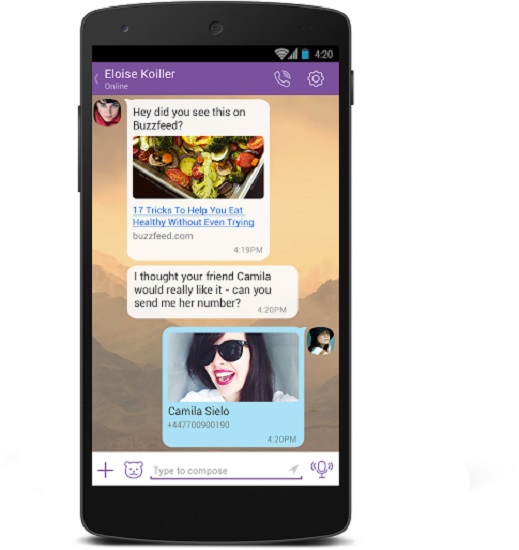 Finally, in addition to the v5.5 update for Android and iPhone, Viber has updated its feature for newly released iPad version that allows users to sync Viber on their iPhone, iPad and Mac simultaneously and continue their conversation even after changing the device. Viber's Android tablet interface now has a more intuitive call screen, and desktop versions have been updated to include Viber Public Chats, along with multiple new features and enhancements.