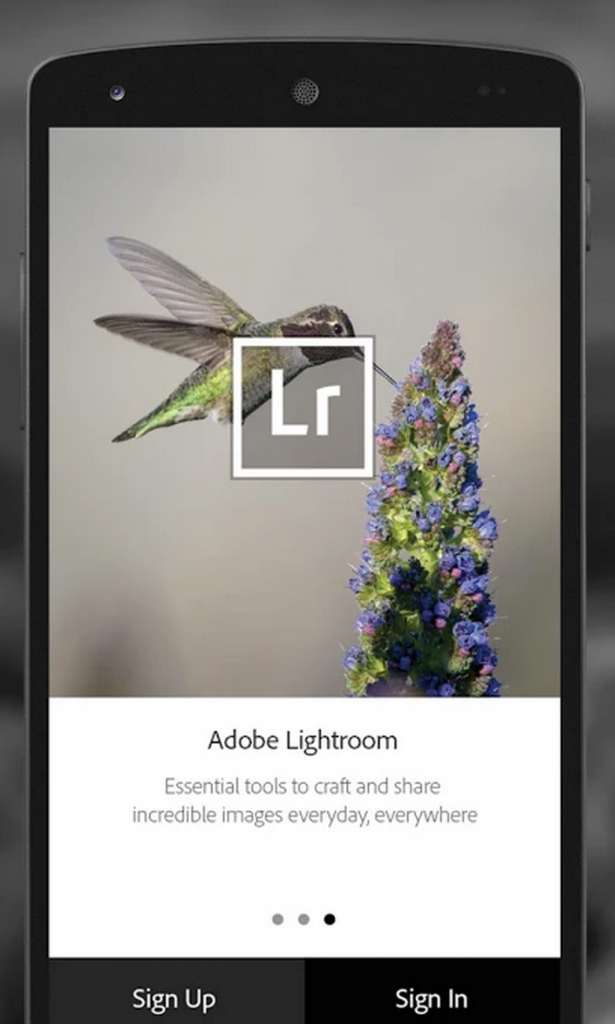 Adobe has just announced the latest version 1.2 of its Lightroom Mobile app for Android smartphones and tablets. The update brings about a lot of new features, improvements as well as bug fixes.
RAW file support has been added for the Panasonic Lumix CM1 smartphone. There is a new segmented view that allows users different ways to view and engage with their photos. The whole experience of cropping has been redesigned to make it faster and simpler to use. Users can now even copy the crop settings as well as adjustments and paste them onto another photo.
It also comes with the following bug fixes:
Screen occasionally went blank after changing the orientation from landscape to portrait.
Lightroom could crash when customers tap the sign-in button.
Fixed issue that could cause crashes when scrolling through a large collection and changing the device orientation from portrait to landscape (or vice versa).
Hardware back button was not closing any contextual menus.
Slow performance when swiping from image to image.
Copying or moving an image into a different collection was not working correctly. Please note that this issue only occurred on certain Samsung tablets.
Lightroom sometimes caused automated logouts.
Edits not visible when sharing photos to certain 3rd party apps and services.
Crash occurred when occasionally navigating from grid view to collections view.
Lightroom Mobile v1.2 will work on any device which runs on  Android Jellybean or later and at least 1GB RAM and 8GB of storage. The application is available for download from the Google Play Store effective immediately.