Cortana, Microsoft's virtual assistant has been leaked online and is available for download. Currently, beta version of the Cortana app is available for all Android devices running 4.4 and above.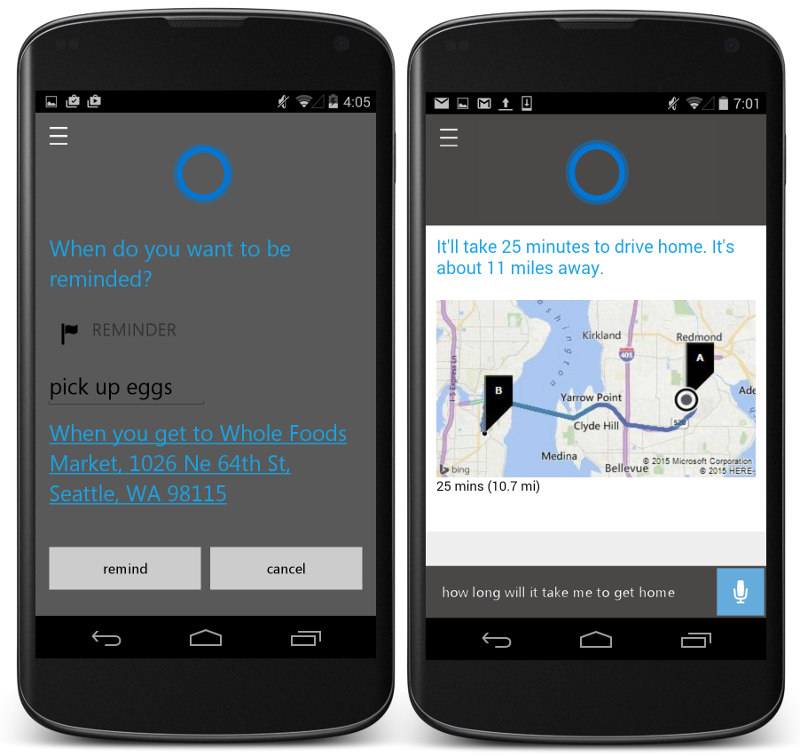 The latest leak comes a month after it was announced that Cortana will be released in beta in July. Cortana is Microsoft's answer to Apple's Siri and Google Now. The digital virtual assistant can perform an array of tasks ranging from creating reminders to sending emails. It will track your flight details, packages, search for restaurants and will learn from your habits and preferences.
The leaked beta version of the Cortana Android app is still in beta and does not support all the functions. For starters, it does not support "Hey Cortana" feature that is used to activate the assistant. In order to access Cortana for Android, you will need a Microsoft Account and signing in brings any user directly into Microsoft's Bing search engine over Google. Meanwhile, Cortana in India recently got updated with more categories of 'interests' like music, food, lifestyle and so on.