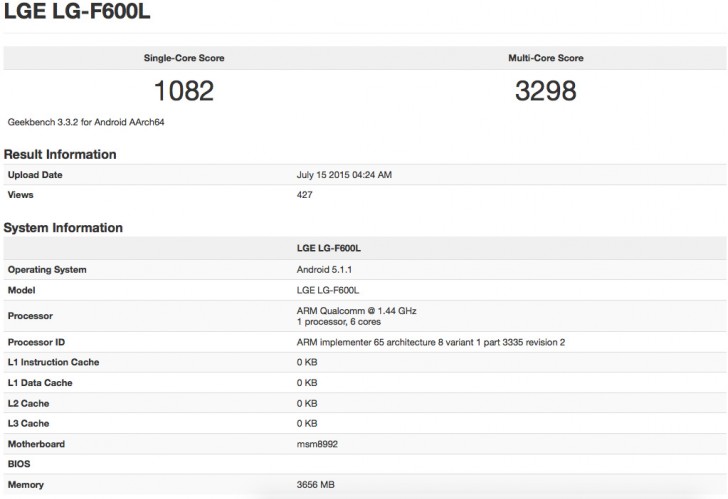 A new benchmark listing shows an LG phone that is powered by a Snapdragon 808 processor and also has 4GB of RAM. The LG G4 flagship is also powered by a Snapdragon 808 processor but only has 3GB of RAM so this device could be the rumoured 'Plus" variant of the G4.
The device has a hexa-core Snapdragon 808 processor clocked in at 1.4GHz and runs on Android Lollipop 5.1.1. In the past, the F series has been used on models specific to the Korean market such as the Optimus Vu F100s and the Optimus Vu II F200.
So, it is quite possible that this is a Korea specific variant of the LG G4 with slightly upgraded specifications. It could also be the 'Plus' version of the LG G4 or even a totally different model that LG plans to introduce in order to fight the poor sales of the LG G4 similar to what HTC is planning to do with the HTC Aero after having poor sales with the One M9. Whatever it is, we will keep you informed of the developments regarding the same.