Following reports since past few months, Google is finally rolling out "buy" button to its search results. The company is improving mobile experience on Google to aid shoppers as they browse, compare, and research products.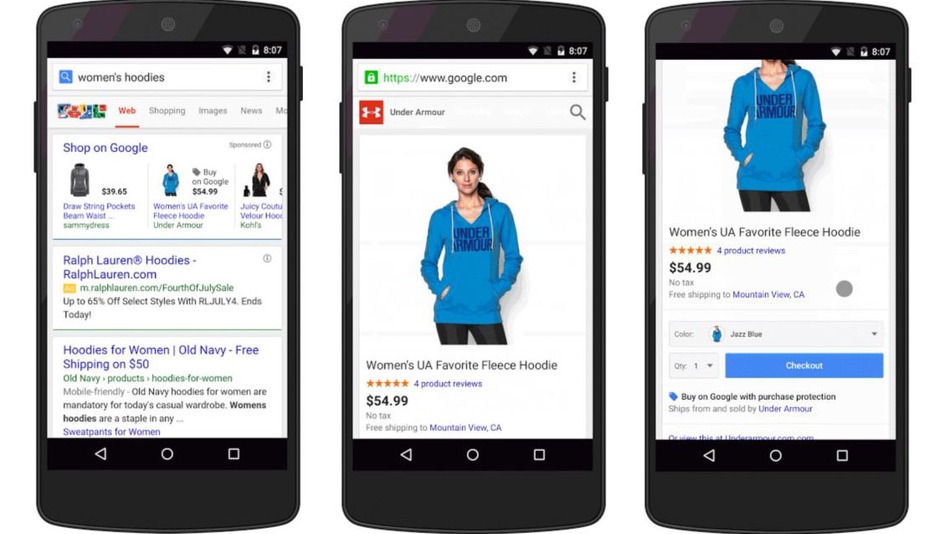 Google will be testing a new feature called "Purchases on Google" that will allow you to buy products directly from the Google search result using payment credentials saved in your account. Purchases will appear as "Buy on Google" or "Checkout" button with some items. When a mobile user clicks on that button they will end up in a retailer-branded site where they can purchase the product. The site and purchase process will be hosted by Google, while the retailer will maintain the transaction connection to the customer.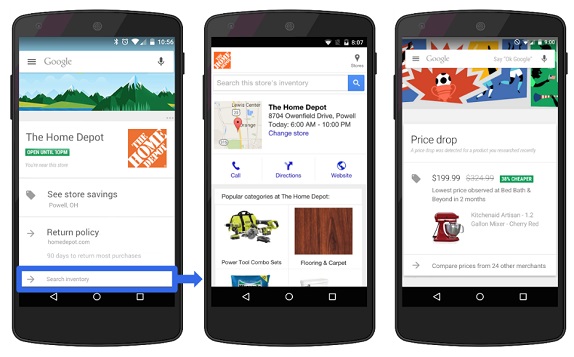 Google is also going to deep link apps from shopping ads with select group of global retailers including eBay, Flipkart and Zalando. This will take the users straight to their mobile app instead of their website. The company is making it easier to shop online by rolling out a new feature called conversational voice search. This feature will begin rolling out on Chrome for Android this month, with iOS to follow in the coming months.There are also new search result cards for products that include reviews and recommendations. In addition, Google Now will also surface new cards, both for retailers showing virtual storefronts and informing about dropped prices for previously-searched products. Google said that consumers will be able to use Android Pay for both in-app purchases and in-store shopping.
Google is rolling out the buy button as a small test with about a dozen retailers in the coming weeks, with plans for a larger U.S. expansion by the end of the year.