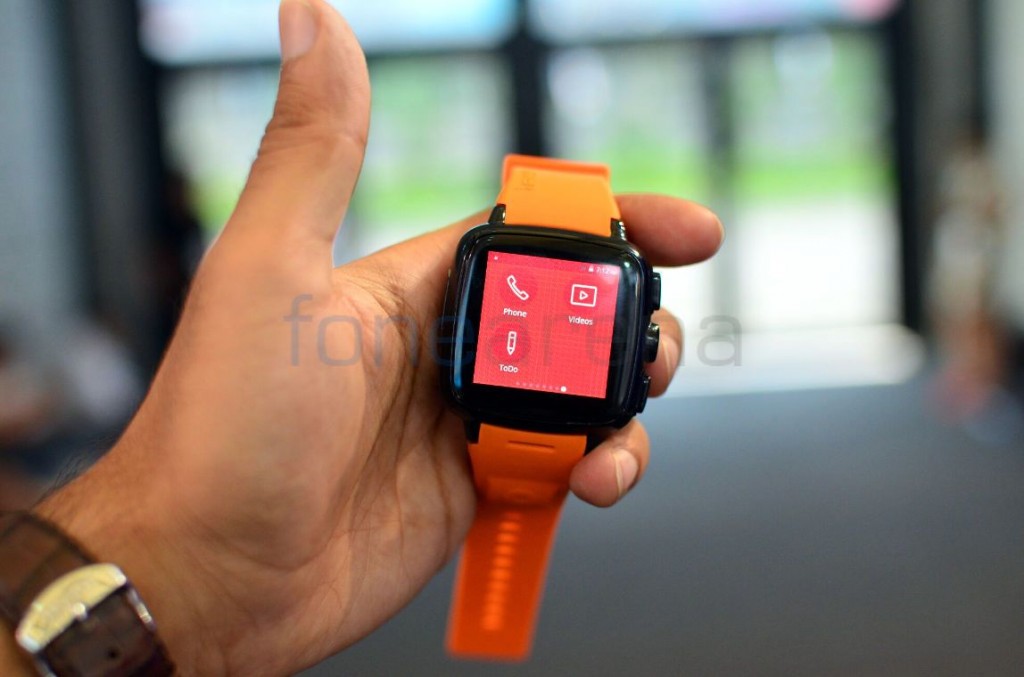 Here at MWC Shanghai, we've seen a variety of devices in just as many form factors. Wearable and smartphones of course remain the top verticals that companies focus on and on that note we got to check out an interesting new Android running smartwatch from Indian technology brand, Intex.
The iRist is a smartwatch like few others. For better or worse the company has chosen to adopt full blown Android for their watch instead of a more wrist optimized operating system like Android Wear. At first glance, the watch appears quite handsome to look at with the large display being accentuated by similarly large buttons on all sides giving the wearable a chunky look akin to the G-Shock series of watches. Indeed, in terms of looks, Intex has made no attempt to make this device look like a traditional timepiece and personally I feel this is for the better.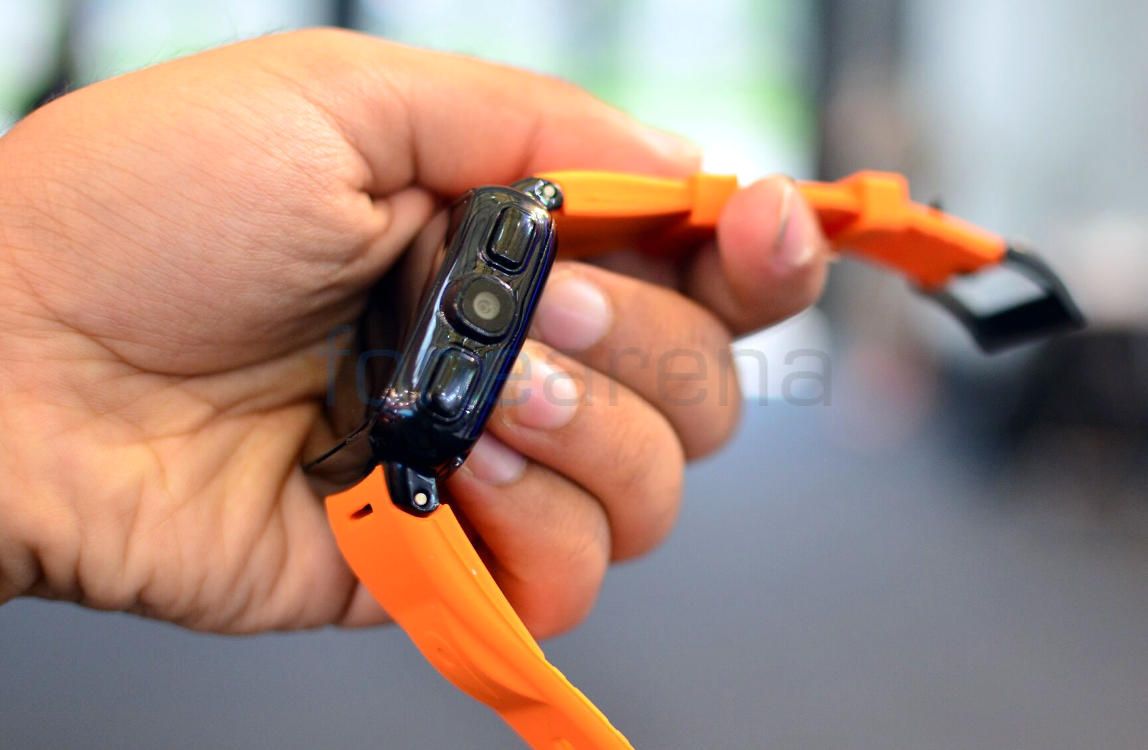 The bezel or for that matter the shell of the watch is made of a glossy plastic that doesn't inspire much confidence and on close inspection, it certainly does not feel like an upmarket product. Over to the right lies the camera module which is flanked by buttons on either side. The position of the camera module makes it quite inconvenient to frame shots and it remains to be seen how many people actually end up using this. The left side of the timepiece sports the SIM tray. Flip the watch over at the back and you'll spot POGO pin connectors to use the watch with a dock for charging. To install the microSD card, you'll need to unscrew the back of the smartwatch which is a design choice that certainly left us baffled.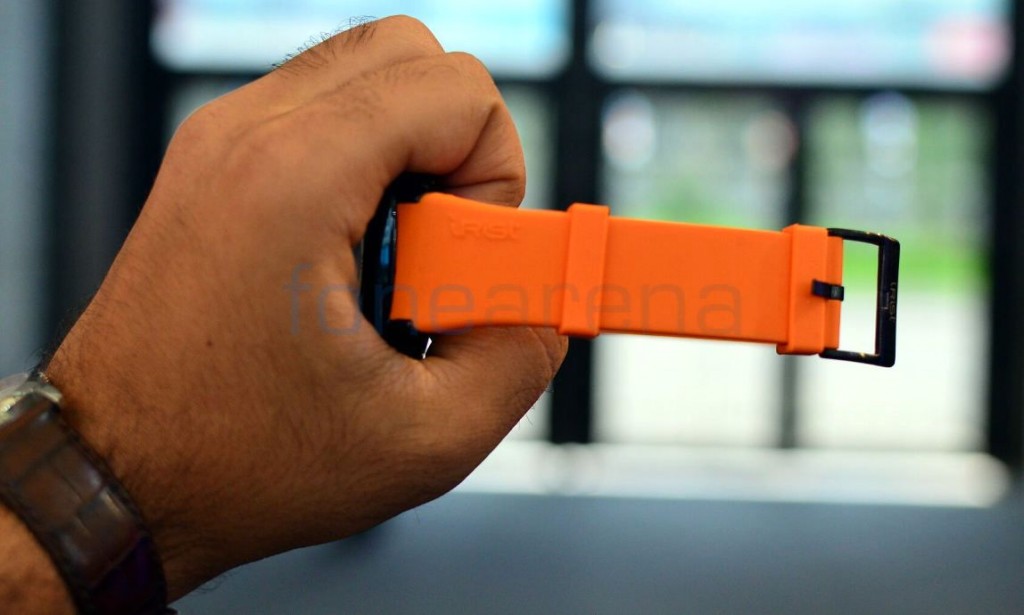 Move further down to the watch strap and you'll notice that the quality of materials used is here much better than we're generally used to. The material is soft and supple and a GPS antenna is included with the lower part of the band. We noticed that the band wasn't cut out too well but this could very well be teething issues on a pre-release prototype.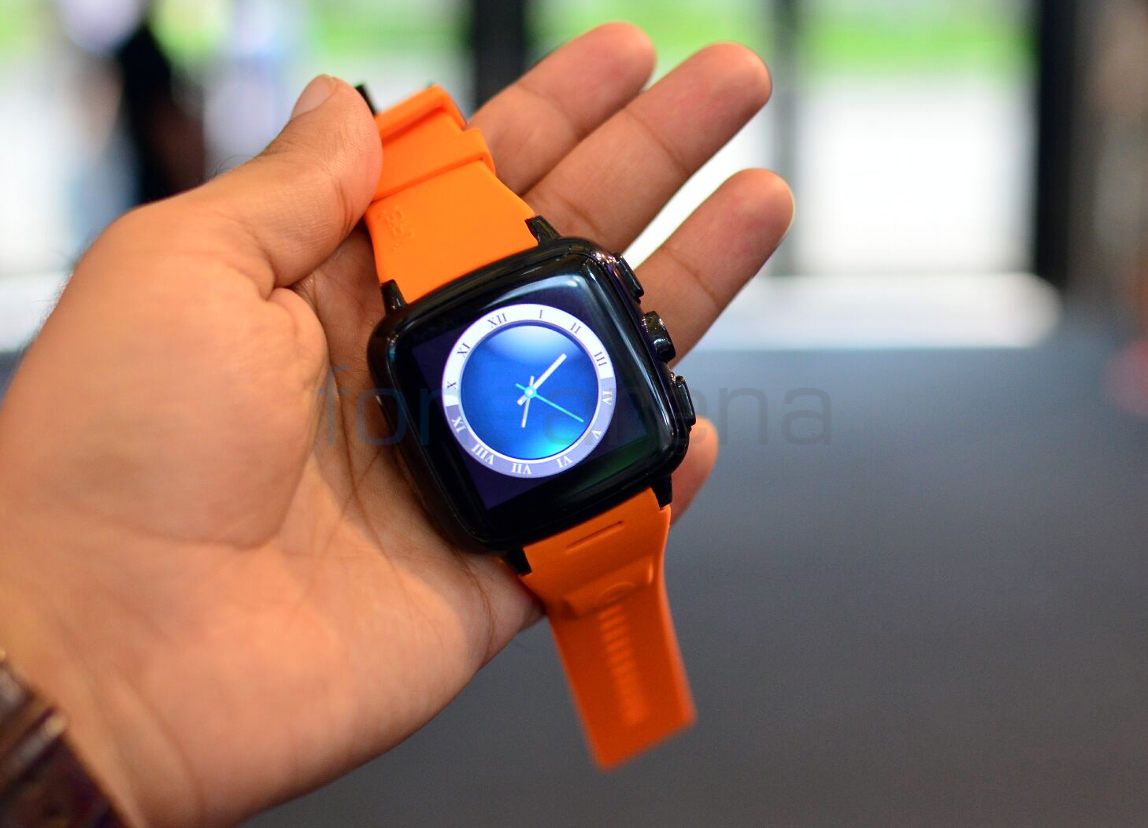 What about the display then? On a wearable, the screen is the primary means of interaction with the hardware and Intex hasn't entirely skimped out here. While it is not the best display around, the screen appears to be fairly bright and contrast levels are decent though far from great. We haven't had a chance to test out sunlight readability so that is something that remains to be seen. Touch response was spot on and Intex states that the watch has a sapphire crystal glass on it which should go a long way in making the watch scratch resistant.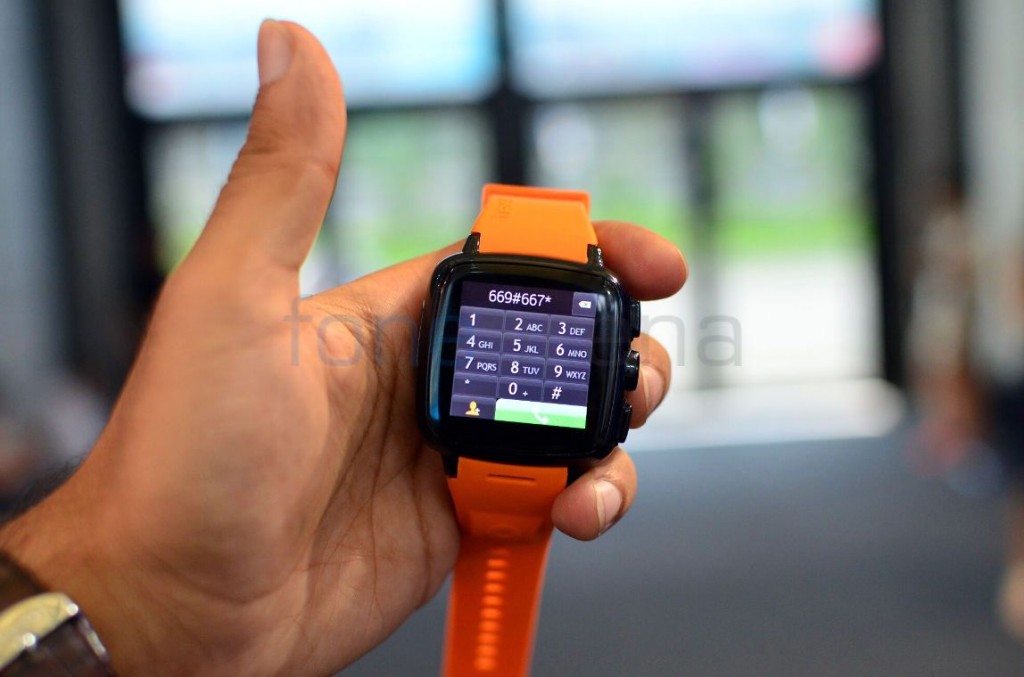 A wearable is an extremely personal device and as such the user experience is of paramount importance. The internal specifications aren't something that most users should care about as long as the interface interactions remain smooth. That said, as Intex is pitching this as a secondary smartphone or in fact a wearable that can to an extent replace a smartphone, things like processor specifications do become important. On that note, the Intex iRist is powered by a dual core 1.2Ghz processor paired with 512MB of RAM. There's also 4GB of storage built into it. Of this, about 1.3GB is available to the user and you can expand it via a microSD card but as we mentioned earlier, the way to get to the card slot is very convulated.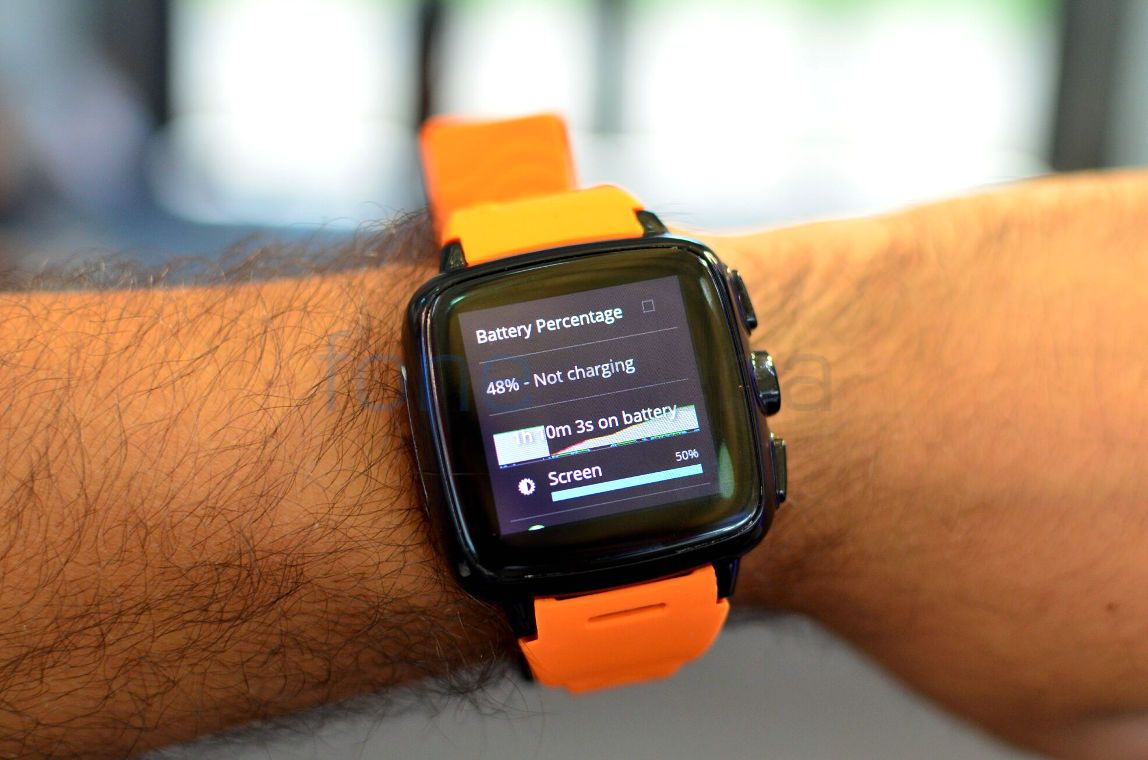 Since the device is being pitched as a full fledged smartphone replacement with calling capabilities thrown in, you'll want standby time that lasts through the greater portion of the day. While we can't vouch for that given the brief amount of time we spent with the iRist, the built in 600mAh battery gives us hope. A small display and low power processor means that you can eke that much out of a smaller battery. Under fairly strenuous usage on the showfloor we saw the device drop almost 50% charge after an hour of heavy usage. While this might seem quite poor, you need to keep in mind that with a smaller display and a very difference interface paradigm, you won't actually be using the display too much so it should ideally be able to last you a work day. And on that note, let's talk about the interface paradigm.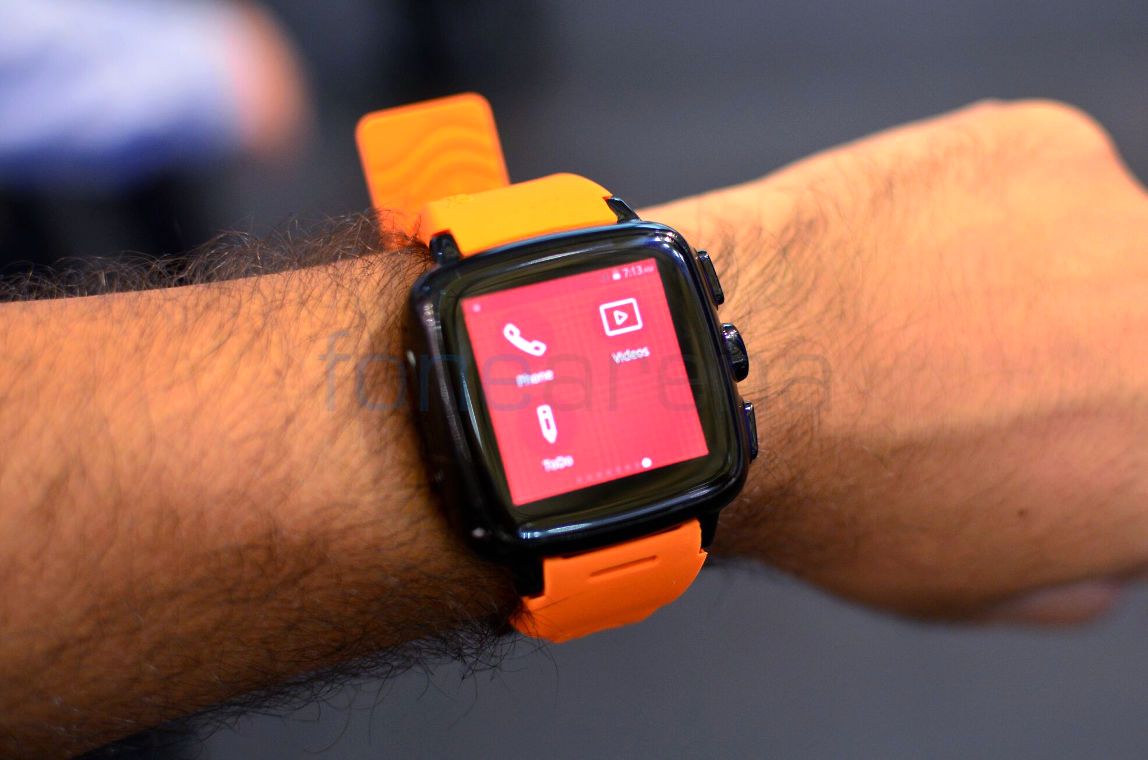 The Intex iRist uses a launcher that is highly optimized for wrist mounted usage and as such is quite easy to navigate using just a light tap of the finger. To their credit, touch response is good enough and it is a rare moment when you'll have to tap the screen twice. Where things start breaking down is when you try to do anything out of the core applications that have been optimized for the display and resolution. Swipe down from the top of the display and you'll get access to the regular Android notification hub. The watch does come preloaded with Google's Play Store but since we're in China there was no way that we could test it out. Additionally, given the oddball resolution, we doubt many applications will work all that well on the watch. The watch does come with a companion application that will let you pair it up with your phone and grab notifications from it over bluetooth. The caveat here is that the interactions are read only.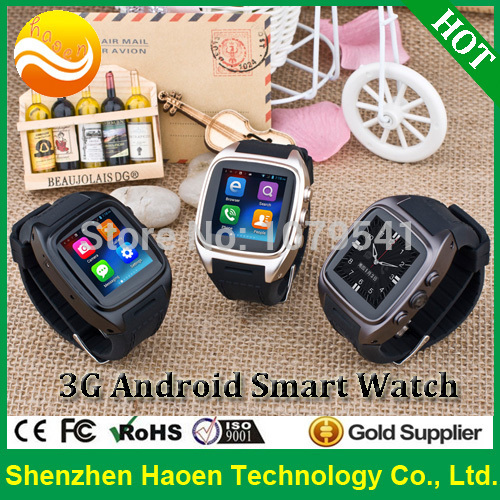 Which really brings us to the biggest question here, why isn't this device running Android Wear? Android Wear, as you'd know, is a wearable optimized fork of Android that is very well supported and brings with it several thousand applications. Aside the obvious that Android Wear doesn't support SIM cards and cameras, there's the fact that Intex like most other Indian technology brands essentially ties up with Chinese ODMs and optimizes that hardware for the Indian market. As such, this product is already available in the market and has been for a while.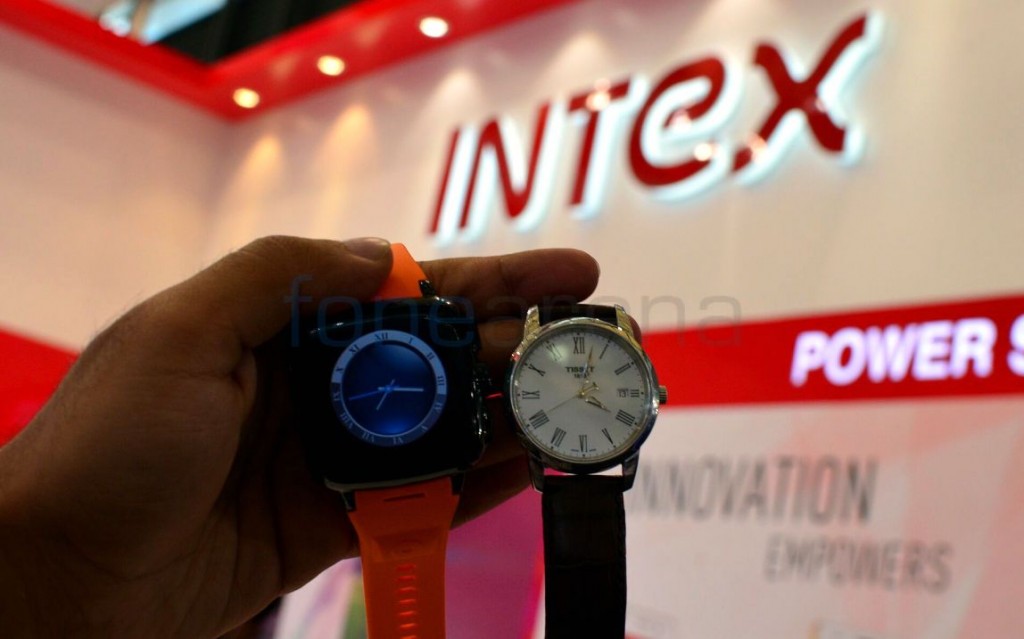 The biggest question as always is whether you should invest in one of these? If you're looking for a new gadget to toy around with then the iRist could prove to be an interesting addition to your gadget arsenal but on its own, the device makes for an impractical smartphone replacement. The other USP is the camera and that too is something that requires too much work to get a decent shot. Sure, the watch can display notifications from your phone and can technically run Android applications but the subset of apps that would work on this device is extremely small. Additionaly when the likes of the Moto 360 are within the same ballpark figure, it is hard to figure out a reason to go for the iRist over any device that brings with it a well supported platform. The device will be priced at Rs. 11,999 when it hits the Indian market in early August.
Disclaimer: Intex sponsored the author's travel to attend Mobile World Congress Shanghai