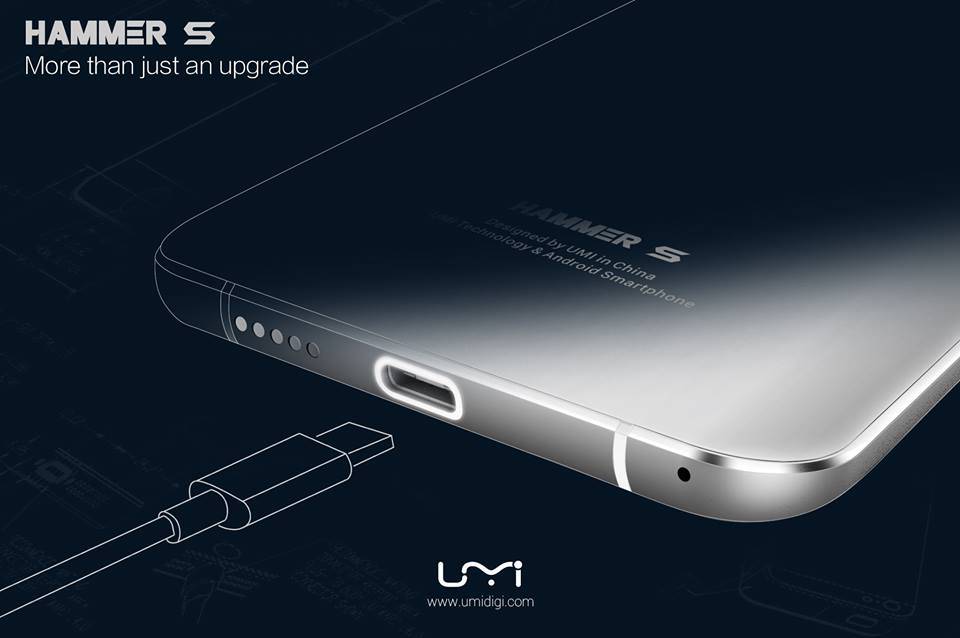 It seems that Chinese manufacturers love the USB Type-C port. After LeTV started the trend, several manufacturers chose to adopt the trend including OnePlus which recently confirmed that the OnePlus 2 will indeed sport a USB Type-C port. Now, its the turn of UMi to feature the port on their upcoming Hammer S smartphone.
The teaser posted on UMi's Facebook page doesn't really offer much information aside from the fact that it has a USB Type-C port which is reversible and can be connected in any direction unlike the microUSB ports that are the norm these days.
The handset seems to sport a full metal design which is quite similar to the Apple iPhone 6 at least at the bottom. The back also seems to be curved and we can see the antenna cutouts as well as the chamfered edges.
Like the original Hammer smartphone, the Hammer S is also likely to be a device that is quite rugged and can withstand a beating. However, UMi also do mention that the device is more than an upgrade so we might be seeing a totally different handset that will use the same rugged design principles and name. That's all the information we have for now but we will keep you update on any news we receive in the future.