Google has announced Eddystone which is a new open-source Bluetooth low energy beacon platform. It is company's answer to Apple's iBeacon technology that was announced in 2013.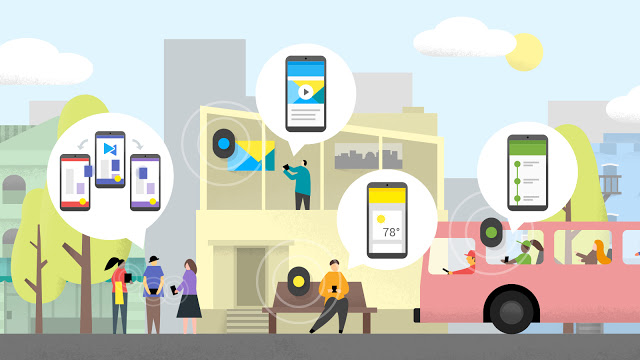 For those unaware, beacons are low-energy battery-friendly hardware that use Bluetooth to transmit data. Eddystone allows small beacon devices to detect when a phone, smartwatch, or other Bluetooth-enabled device comes within close range. This will help developers to have easy access to relative context and precise location. Eddystone tells mobile devices exactly where they are and what's nearby, and links a physical location with online data. Google said that Eddystone is available on GitHub under the open-source Apache v2.0 license.
httpv://www.youtube.com/watch?v=s-4J7cijPAo
Google has also launched Nearby and Proximity Beacon APIs for both iOS and Android. The former allows apps to find and communicate with beacons, while the latter helps developers associate a location and other data with each point. Google said that an existing BLE beacon can be made Eddystone compliant with a simple firmware update and the company is also working with a number of partners to build more Eddystone-compliant beacons. Google Maps users in Portland have been able to get beacon-based real time transit notifications since earlier this year and soon, Google Now will also be able to use this service to bring up contextual information.