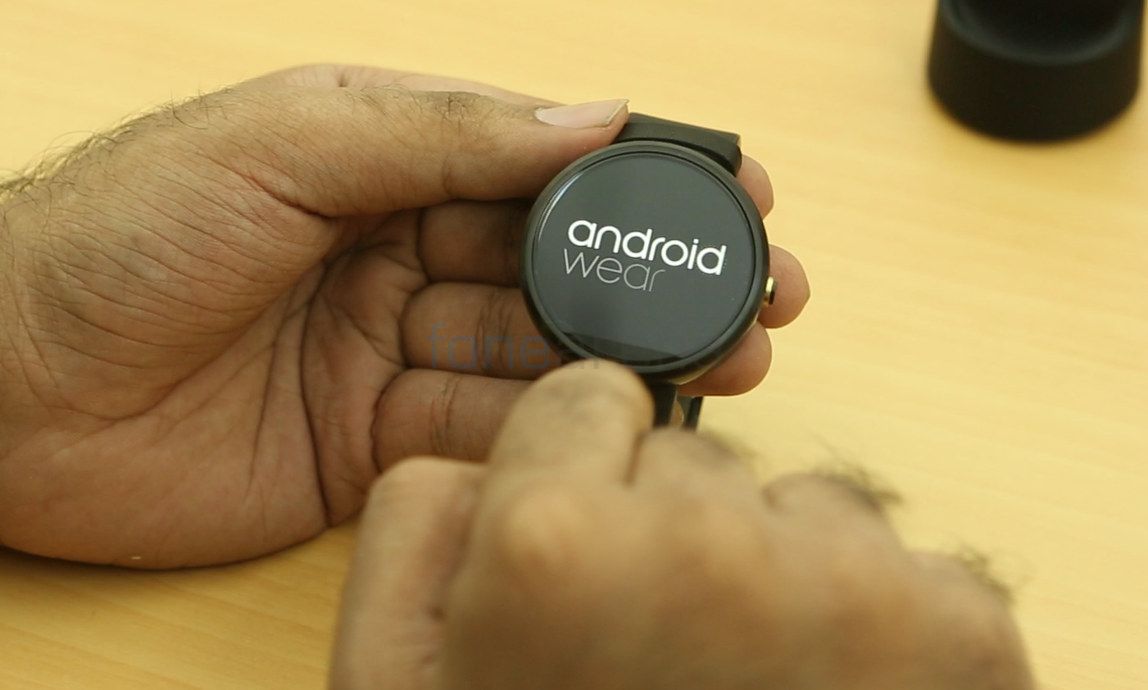 Google's Android Wear will reportedly get a new watch-to-watch sharing feature and interactive watch faces in a major update next month.
According to some sources of Phandroid, Google is planning to ship an update to its Android Wear sometime in August. The firm have reportedly shifted the update timeline from July 28, notes the report.
With the update, Google's Android Wear platform is said to receive a new watch-to-watch sharing feature dubbed "Together". The feature will allow Android Wear smartwatch users to send messages, stickers, emojis, and doodles to another Android Wear smartwatch, but at this point it is not certain that this is a standalone system application feature or is restricted to a single watch face.
It is also reported that the update will get interactive watch faces with new single-tap gesture, which will basically enable launch list of settings like different activities, style changes and more. The report notes four use cases for the tap gesture – aesthetic changes to watch faces, state change, more information, and launching an activity (see below).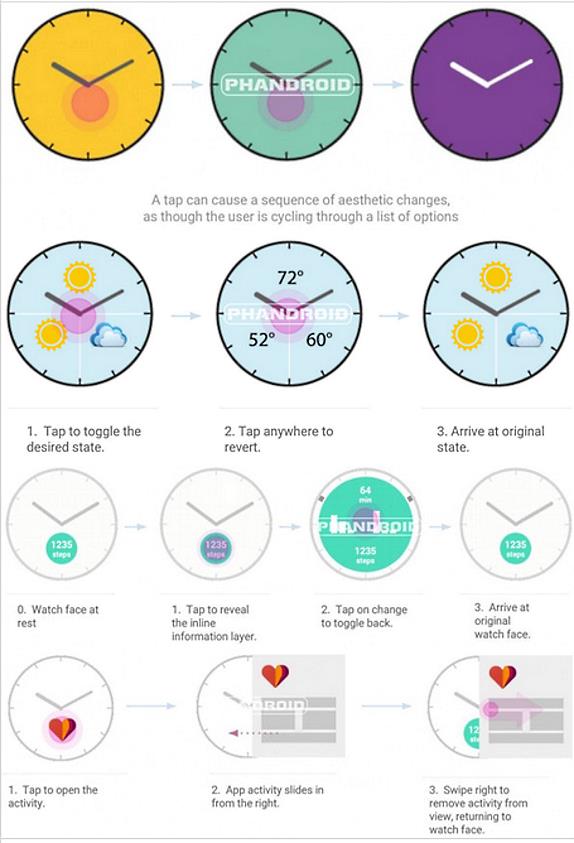 As yet, Android Wear supports different swipe gestures and long press on display opens up the watch face selector. Google has reportedly given developers the latest SDK and if the information is correct then the update will be out next month.