Microsoft is adding Cortana integration for Office 365 to the latest Windows 10 build 10158. Cortana in Windows 10 will be now connect to Office 365 to make your work easy.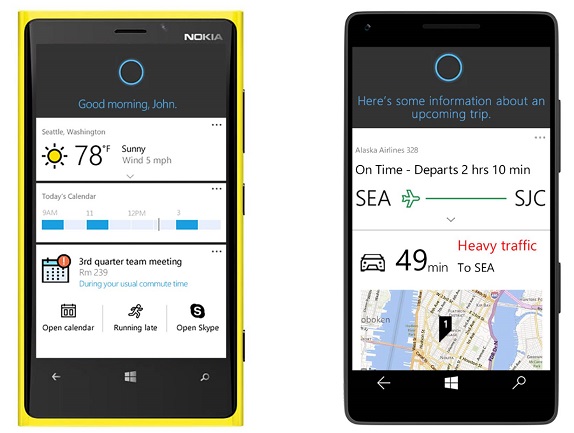 With Office 365 integration, Cortana can help you prepare for upcoming meetings by serving up information about the people you are meeting with, recent documents they have worked on along with reminders about your next schedule. Going forward, Cortana can pull together insights to help you be more connected—like how you and your colleagues are connected to each other, documents you share and your upcoming meetings with them. The virtual digital assistant will even deliver reminders when that important person contacts you.
Microsoft has been constantly improving Cortana which every release of next Windows 10 build. Last week, Mobile Insider Preview Build 10149 received another Cortana update that lets you send an email. Cortana also received improvements to the design by bringing adjustments to cards in homepage and in the hamburger menu. It has added dark theme colors to Cortana's UI. The virtual assistant already added flight and package tracking as it gets the update from the email. It will also now alert users for going to work, going home and the airport are also enabled again. Further you can ask questions to weather, currency information, stock quotes and more and get the answers directly inline. Microsoft Windows10 will be available from July 29th.