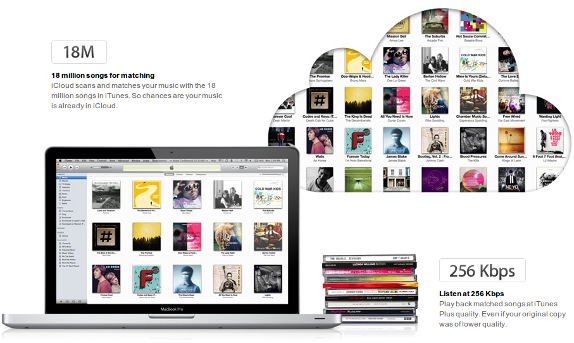 Apple was quick to get onboard the music locker service game when it launched iTunes Match back in 2011. As the name suggests, a music locker service lets you match or upload your own music to the company's cloud storage and you can then stream the music from any supported device. To curb unintended use, there have always been limits to the amount of music you can upload to Apple's service. Looks like that is about to get a major upgrade.
Apple executive Eddy Cue has tweeted out that iTunes Match will continue to be a standalone service for those who just require music locker usage. Later this year, iTunes Match subscribers will be able store as many as 100,000 songs in iCloud. This is a major bump up from the 25,000 song limit so far. The only major competing service is Google Play Music that offers to let users upload 50,000 songs to its music locker service.
[HTML1]
Worth noting is that neither of the locker services count music uploads towards your cloud storage quota. This is in contrast to Microsoft's OneDrive based streaming that has no limit on the number of tracks but is limited by the amount of storage you have in your cloud drive. The update to iTunes Match will be a part of iOS 9 later this year. The service costs $24.99 per year and remains one of the cheapest ways to get on the streaming music bandwagon if you already have a sizeable music collection and are vested in Apple's ecosystem.