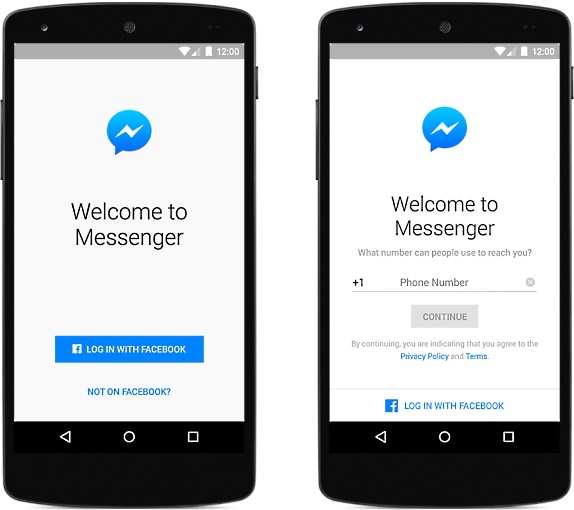 Starting today, you don't need a Facebook account or even an email to sign up for the Facebook Messenger. All you need is a phone number.
For now, users in the US, Canada, Venezuela and Peru can sign up for Facebook Messenger using a phone number and full name. But this won't sync your Facebook friends/ chats across devices, and for that you will need to sign up with Facebook account only.
The new feature works for both Facebook Messenger apps on Android and iOS.
"With Messenger, we've been focused on creating the best messaging experience possible by giving people a fun and easy way to connect and express themselves with friends and contacts. If you're in Canada, the United States, Peru or Venezuela, we are starting to roll out a new way for you to sign up for Messenger – without a Facebook account," noted Facebook newsroom blog post.