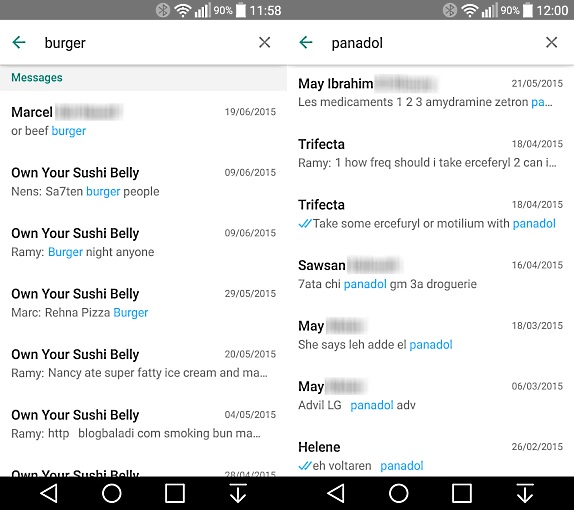 WhatsApp for Android has added a new word search feature that lets you search through all your conversations with just a keyword.
So now if you vaguely remember anything from a WhatsApp conversation, you can do an app-wide search directly from the search bar on top of Chats tab. Earlier, you could do a similar search but only inside a particular WhatsApp conversation.
Apart from getting the names of your contacts and groups, the search in WhatsApp's Chats tab will now provide you all of the instances where that particular term occurred, first reported by Android Police on Tuesday. We are unable to see the feature in the latest version 2.12.134 of WhatsApp available through Google Play, but the version 2.12.143 listed on company's website has the feature working. You can head over to WhatsApp's website to download the apk for side-load.
In related WhatsApp news today, the company has finally rolled out voice calling feature to WhatsApp for Windows Phone platform. Users can now call their WhatsApp contacts for free, even if they're in another country.