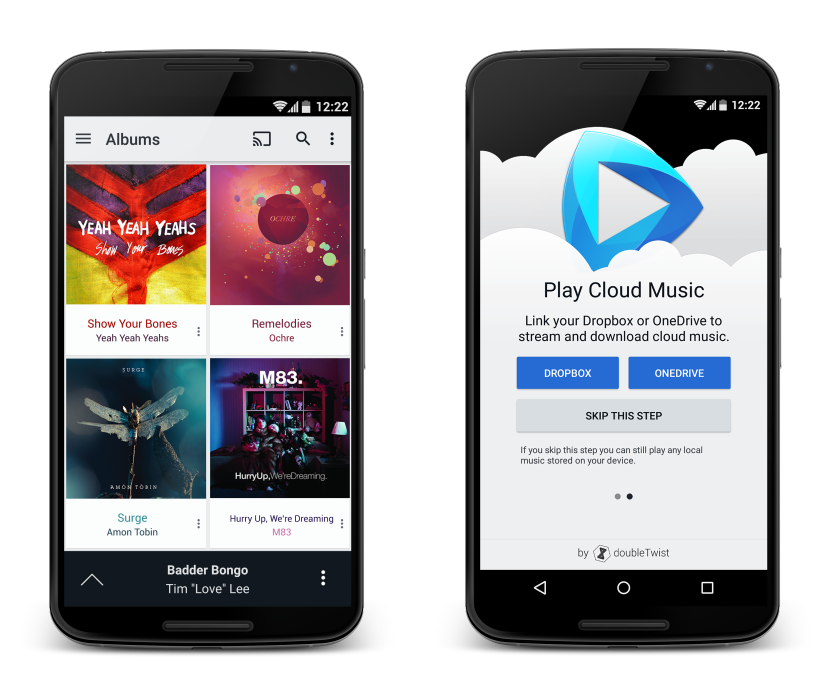 The developers at doubletwist have come up with a new app called CloudPlay that lets you stream music from your Google Drive, Dropbox and OneDrive accounts. It is aimed at freeing users from the various limitations that come with other cloud based music players.
CloudPlayer can be used across any number of devices without any restrictions unlike most other applications that restrict the number of times you can download your music among many other limitations.
CloudPlayer supports high quality lossless audio and streaming to AirPlay as well as Chromecast. Users can also link multiple cloud services in case you have a large music library or wish to listen to someone else's collection.
It features the new material design UI, premium sound, lossless audio, bass boost and a 10 band equaliser. Users can also select songs and add them to an offline playlist for playback without an active internet connection. It is now available for download through the Play Store. It is currently only available for Android devices but will soon be making its way to other platforms as well.