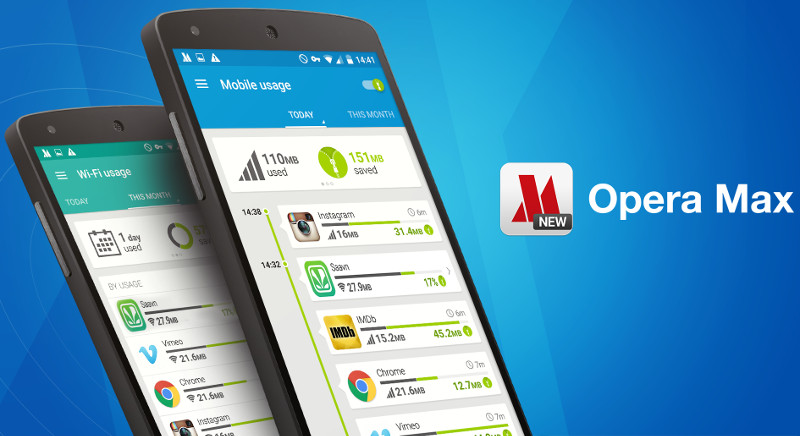 Opera introduced Opera Max, data savings app in the U.S. and Europe back in February last year. Today, Opera has launched the Android app in India and Bangladesh. Opera Max compresses cellular data across all contents such as videos, photos, media, almost all apps and websites. It is already available in all CIS countries, all Latin and South American countries.
It compresses and reroutes data to the data-savings cloud using a Virtual Private Network (VPN). All non-encrypted data requests (excluding websites and apps with HTTPS connections) are sent through Opera Software's compression servers, which optimize video, images and websites to use less data. It also lets users to block any app from using mobile data and restrict it to using Wi-Fi only.
It offers timeline of app usage and how much data is saved in a day or month. You can also check out data savings by individual app as well. Opera Max doesn't optimize any data sent using encrypted connections; a user's private data is forwarded directly to the desired destination instead of being proxied through the Opera Max savings cloud, says the company.
Download Opera Max (Free) – Android