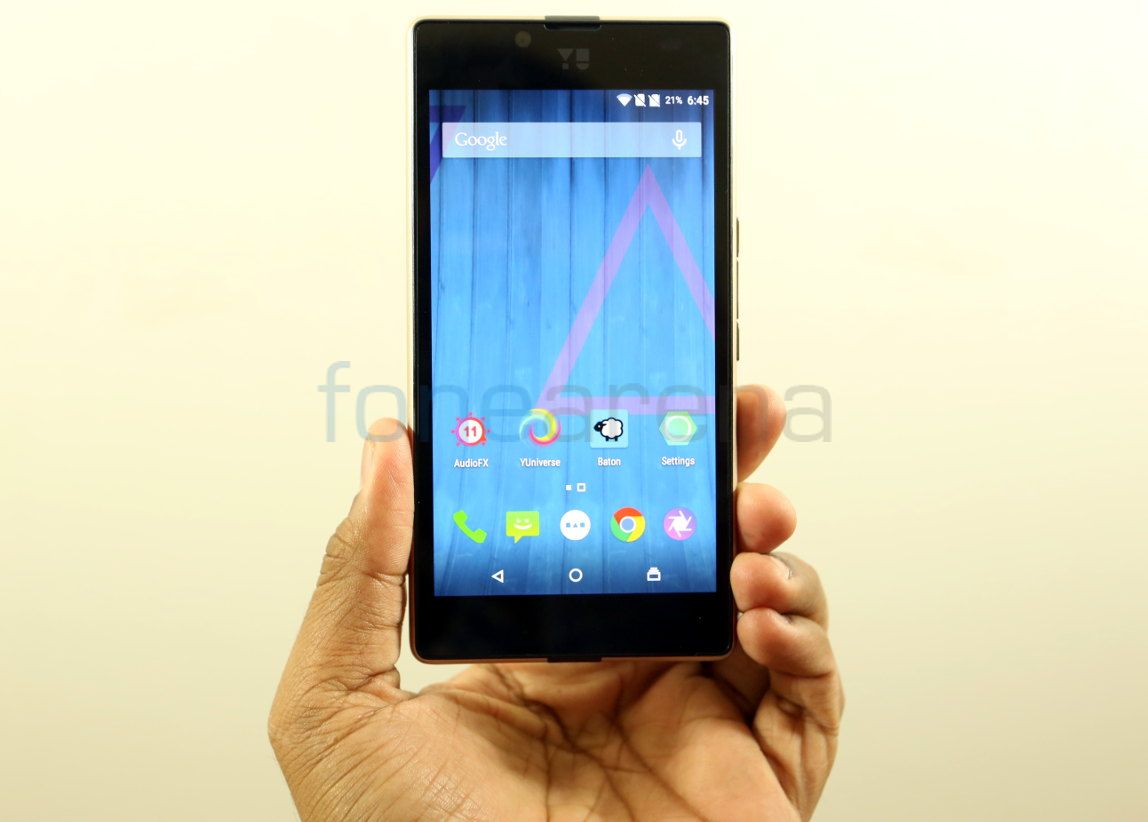 Cyanogen OS 12 update based on Android 5.0 (Lollipop) rolled out for YU YUREKA back in April. It even got an incremental update to improve the battery life last month. YU YUPHORIA was launched running on Cyanogen OS 12 out of the box. Today Rahul Sharma, Co-founder and CEO of YU has announced that Cyanogen OS 12.1 update based on Android 5.1 (Lollipop) is in the final phase of testing.
YU started beta testing its Cyanogen OS ROM for YUREKA earlier this year so that testers could report bugs before it rolls out to the public. YU is currently beta testing the upcoming Cyanogen OS 12.1 ROM for the YUREKA and YUPHORIA. The upcoming update is said to fix several bugs, including issues with the proximity sensor and improve camera performance.
Regarding the update, Rahul Sharma on official forum, said:
A very limited set of devices had issues with proximity sensor. We have addressed this now and will be providing patches which include the auto calibration of proximity sensor. We also have an updated firmware for the keyboard to improve typing and gestures. Additionally, the entire camera stack has been rebuilt with reworked camera tunings. This will greatly improve the camera to capture more details under various lighting conditions. Apart from these, few more auxiliary enhancements like audio, dialler, thermal performance have been added.
These smartphones got official CyanogenMod 12.1 Nightlies earlier this week, which can be downloaded from the CyanogenMod website. As YU already said, installing custom ROM will not make your warranty void.