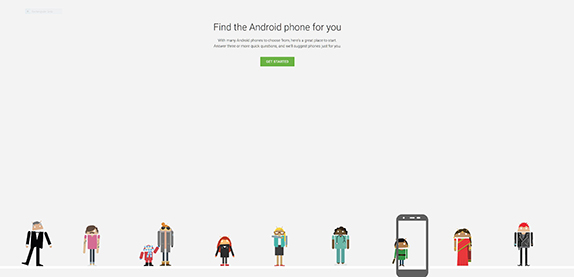 The great thing about Android is that you have tons of different smartphones to fit your every need. They come in all shapes and sizes from different manufacturers. However sometimes having too much choice is a problem as well as it becomes hard to pick just one device or even narrow it down to a few. Google seems to have recognised this issue and have just released an online tool that helps you find the right smartphone for you.
The tool gives you 12 different categories of activities/features to choose from. You start off with one and it asks you how much and in what way you will be using a particular feature. After selecting three, the tool will be ready to show you a few suggestions. You can however go ahead and add as many options as you need.
Doing so will help narrow down your choices even further. You can also choose to edit your options or remove one of them in case you change your mind about something later on. Once you are ready to see your phones, you will get a screen that asks for your preferred network carrier. You can choose that later as well if you don't really have a preference.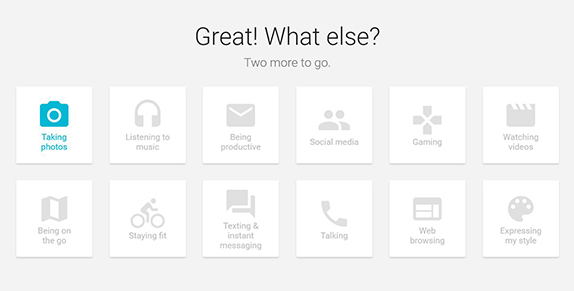 Once you go through that step, you see the list of narrowed down phones that meet your requirements. You can further filter them down on the basis of carrier, phone size, price and also only to show newly released phones. You can share it over G+, Facebook, Twitter or email and if you want to refer to the list sometime in the future, you can save it to your email as well.
It even offers you direct links to buy the particular phones that are being shown. While this tool is mainly directed to customers in USA, it can also be used by people in other regions as well and while some models such as the DROID Turbo might not be available in your region, the other smartphones should be available for purchase. The only issue would be that you wouldn't get a direct link to purchase your phone but at least you will have a better idea on which phone you should get.