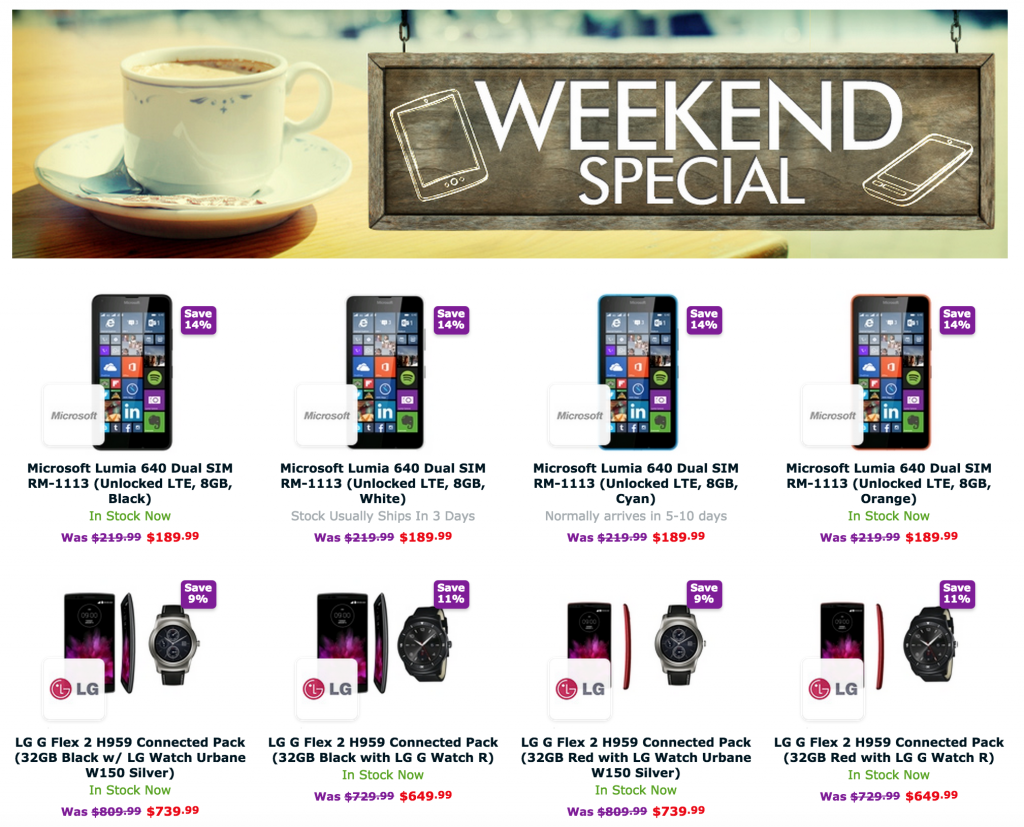 Expansys is offering discounts on the Microsoft Lumia 640, 640 XL and the LG G Flex 2 as part of a weekend promotion for customers in the USA.
The LG G Flex 2 is now available at a price of US$ 449.99 which is down from the original price of US$ 569.99. The handset is also available in discounted bundle deals along with the LG G Watch R, Watch Urbane or the LG Tone bluetooth headset.
The Microsoft Lumia 640 is available at a price of US$ 179.99 and US$ 189.99 for the Dual-SIM variant. This is a reduced price from the original prices of US$ 209.99 and US$ 219.99 for the single-SIM and dual-SIM versions respectively. Both the variants support 4G LTE connectivity. The Lumia 640 XL receives a US$ 40 discount and is now available for US$ 249.99.
The offer is for unlocked handsets and is available in various different colours. It is valid for this weekend only so if you wish to buy any of the devices, do so before the weekend is over.