Pinterest has forayed into e-commerce and announced buyable pins. The addition of the buyable button will allow users to purchase a certain item directly from the app.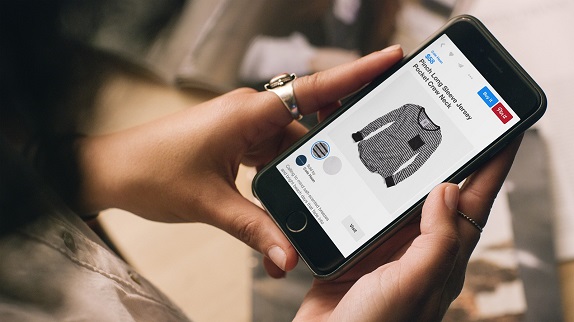 The buy button will help users order a product without leaving the Pinterest app. Pinterest found that 85% of people who use Pinterest were doing it from their phones, hence the new buyable pins will roll out on iOS later this month followed by Android and the Web a bit later. Pinterest has partnered with a range of large and small retailers, such as Macy's, Bloomingdale's, Nordstrom and others as well as with Apple, Braintree, Stripe and major credit card companies for the same. Also, more than 2 million products will be available to purchase on Pinterest thanks to the partnership with aforementioned retailers.
Buyable Pins are an extension of rich pins, which include more detailed descriptions than regular pins, as well as links. They can be easily found via same search tools that are already part of the app, such as, home feed, search, category feeds and boards. Shoppers will not need to pay any additional fees to buy items on Pinterest neither will merchants have to pay any commission to sell. Currently, Pinterest has 70 million monthly active users and 50 billion pins have been added since the company's launch. This is a big move from Pinterest considering the increasing rage in mobile shopping.