Internet of Things (IoT) has been in the limelight for a while now is touted to be the next big thing in coming years. A latest report from IDC only seconds the belief as it expects the worldwide Internet of Things market to reach a whopping $1.7 trillion by 2020.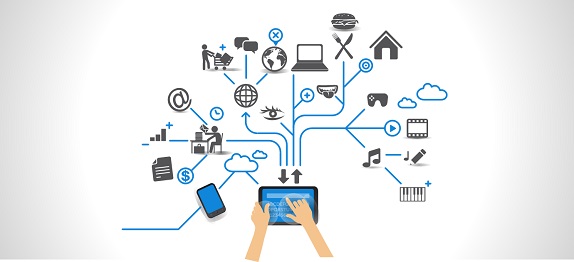 The research firm states that the worldwide Internet of Things market will grow from $655.8 billion in 2014 to $1.7 trillion in 2020 with a compound annual growth rate (CAGR) of 16.9%. As per the report, devices, connectivity, and IT services will be responsible for the majority of the IoT market in 2020. IDC estimates that all the three services will account for over two-thirds of the worldwide IoT market in 2020, with devices (modules/sensors) alone representing 31.8% of the total. The research firm states by 2020, IoT purpose-built platforms, application software, and "as a service" offerings will capture a larger percentage of revenue.
IDC touted that the latest forecast has been derived based on one of three recently completed reports defining the IoT market and identifying opportunities – IDC's Worldwide Internet of Things Taxonomy, 2015, Worldwide Internet of Things Forecast, 2015–2020, and the Worldwide IoT Spending Guide by Vertical. IDC's IoT taxonomy includes a view to the horizontal technology stack of hardware, software, services, and connectivity as well as a vertical view to the industries and use cases that IDC is forecasting in the IoT market. The IoT Spending Guide focuses on 25 of the fastest growing IoT use cases in 11 vertical industries, including consumer, retail, healthcare, government, manufacturing, transportation, and other industries, while also sizing IoT opportunities across the technology stack.
"While wearable devices are the consumer face of the Internet of Things, and where recognition of IoT appears to begin, the real opportunity remains in the enterprise and public sector markets. The ripple effect of IoT is driving traditional business models from IT-enabled business processes to IT-enabled services and finally to IT-enabled products, which is beginning to disrupt the IT status quo."

said Vernon Turner, senior vice president and research fellow (IoT), Enterprise Systems.
IDC defines the IoT as a network of networks of uniquely identifiable endpoints (or "things") that communicate without human interaction using IP connectivity. The research firm is defining the IoT as an ecosystem that comprises of a complex mix of technologies that are not limited to, modules/devices, connectivity, IoT purpose-built platforms, storage, servers, security, analytics software, IT services, and security. It further says its IoT forecast does not include smartphones, tablets, or PCs.
A large number of tech giants are investing in the Internet of Things. Last month, Samsung debuted Artik chips for IoT while Huawei introduced LiteOS for IoT. Microsoft is already working on Hololens and Google recently unveiled its Project Brillo. Chipmakers like MediaTek and ARM also launched high powered chips for IoT.