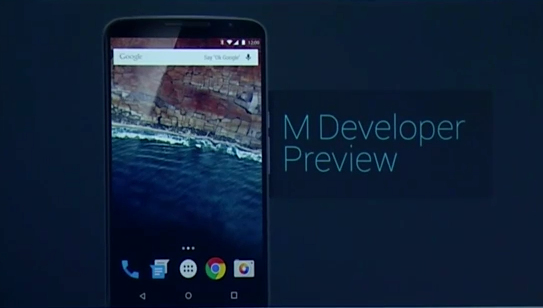 A pet peeve of practically every Android smartphone user has been the amount of free storage available on the handset. Manufacturers are notorious for stuffing bloatware on devices with already limited storage and then skimping out on the SD card slot as well. The Nexus line set this standard for increased software stability but it looks like Google has taken a proper about-turn on their stand. 
Android M brings vastly improved support for SD cards. Till now, it has been possible to manually move an application to the card slot. However, this works only on  a very small subset of applications that support this feature and most games do not. In Android M, the operating system will adopt a memory card as internal storage thereby letting you install apps on the memory card by default.
While this feature might not be too important for users of high end devices, it has a lot of ramifications for the Android One line and also entry level phones where storage is limited and often does not cross 8GB at max. Allowing installation on external storage would open the door to even cheaper handsets. The more we learn about Android M, the more it appears to have quite a lot of under the hood changes that will only come to light over extended use. What's your favorite Android M feature so far? Let us know in the comments section.