Google has officially launched its standalone photo storage service called as Google Photos. The service automatically backs up and syncs unlimited photos and videos.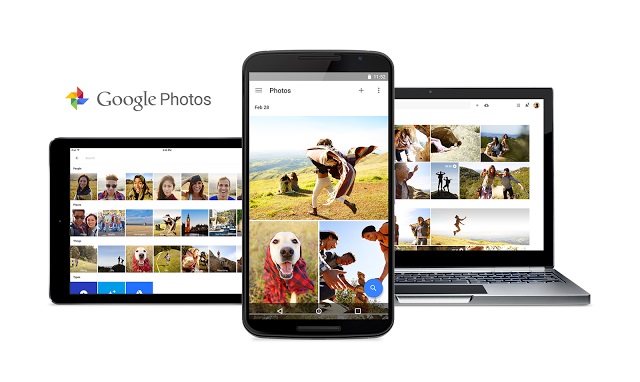 Google Photos is a service that is separate from Google+ and is available on iOS, Android, and the web starting today. It is home for all your photos, videos, and works across a host of devices including your phone and computer. Photos with original resolution up to 16MP for photos, and 1080p high-definition for videos are stored in the app. The app also stores compressed versions of the photos and videos in print-quality resolution.
httpv://www.youtube.com/watch?v=ydBjsZnHrwM
As reported earlier, the service will automatically organize your photos by the people, places, and things. Users will not require to manually tag or label any photos neither create albums. A particular photo can be found instantly thanks to auto-grouping which is done in private. The new gesture multi photo selection allow users to pinch to zoom out photos from months to years.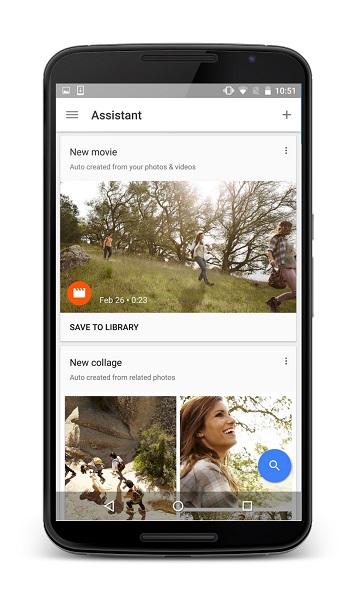 Google is also integrating machine learning technology into Google Photos so the service can notice how you organize your photo and automatically mimic your preferences. The service lets you easily enhance photos with simple one tap adjustments like color, lighting and more. With the use of a "+" button, uses can create collage, animation, movies with soundtracks and more. Moving on, swiping left will open the Assistant view, where the app will suggest new things made from photos and videos, such as a collage or a story based on a recent trip. After previewing the creation, you can choose to keep, edit, or discard it.
Finally, Google Photos focuses on easier and faster saving and sharing of photos. Instead of selecting individually, users can take any set of photos, videos, album, and simply create a link to share hundreds of photos at once. The recipient can see and immediately save the images to their own library with a single tap.
[Update: Google Photos is now available for download for Android and iOS. Desktop uploader is available for Windows and Mac.]