Google has finally taken the wraps off Android Pay mobile payment service at the ongoing I/O conference. The service lets users pay safely and securely with their Android phones.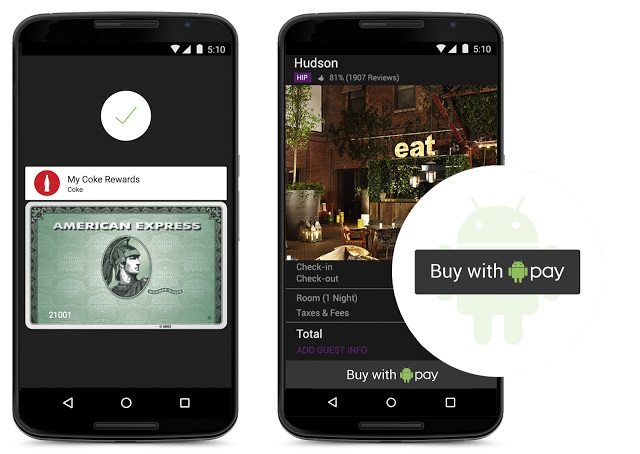 Users can use Android Pay for in-store purchases and to buy items within mobile apps. It uses NFC and Host Card Emulation to complete a transaction. In order to pay for an item in store, users will simply have to unlock their phone and place it near a merchant's contactless terminal. You will then see a payment confirmation and get the transaction details on your phone. Android Pay will let users pay with a credit or debit card, across multiple Android devices, and at thousands of stores.
Google has partnered with all the major payment networks in the US including American Express, Discover, MasterCard and Visa. The service will come pre-installed on new devices from AT&T, Verizon, and T-Mobile. Android Pay will soon be accepted at over 700,000 store locations from your favorite brands across the US, and in over 1000 Android apps.
It is an open platform which the company claims is simple, secure and offers choice. The service will roll out along with the release of Android M and will supports devices running Android KitKat 4.4 or later that has NFC. Similar to Apple Pay, the service does not use your actual card number but a virtual account number that is created to carry out the transactions. It will also be integrated into other apps like Groupon and Grubhub which will offer the Android Pay payment option to users before they make their purchase.