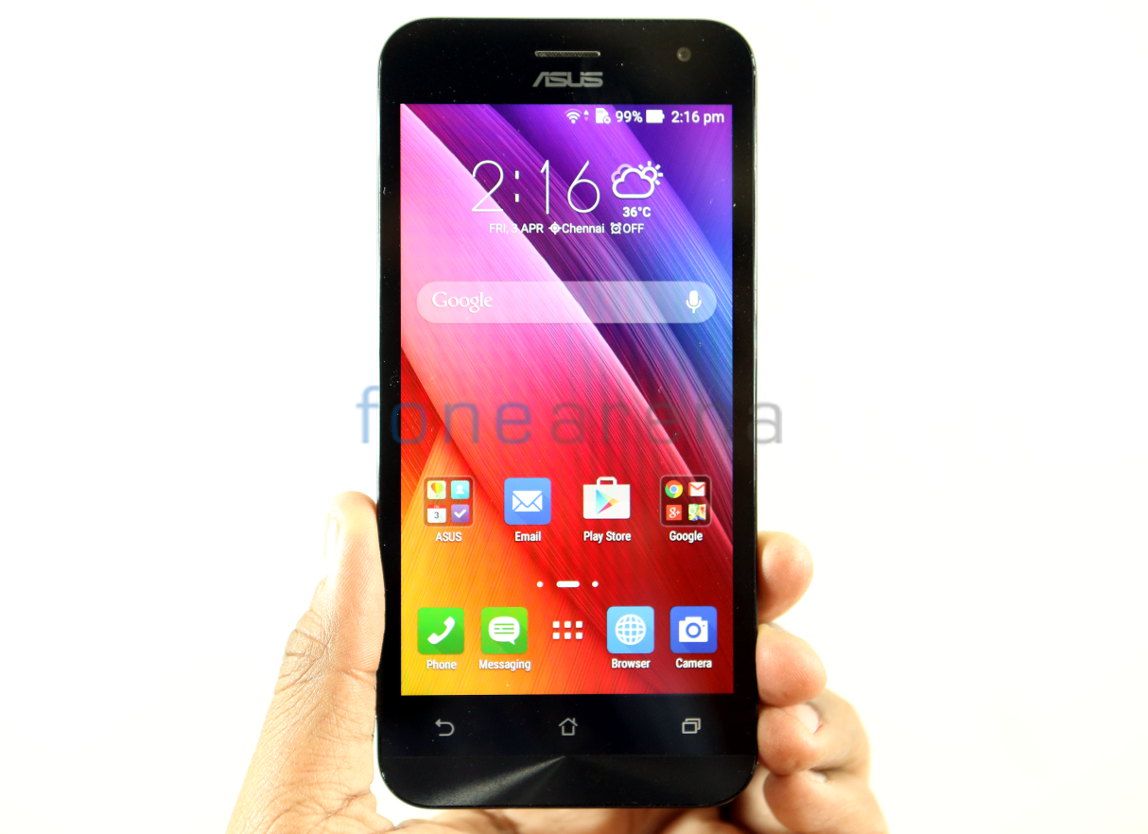 Asus is one of the major brands that is set to make announcements at Computex which is happening in Taiwan from June 2nd to 5th. According to a new rumor, they are apparently set to launch a new smartphone called Asus ZenFone Selfie which is said to pack a 13 Megapixel front facing camera.
The phone will be based on the ZenFone 2 design and will have a 5.5″ 1080p display. The front facing camera will have a resolution of 13 Megapixel but will be accompanied by a dual-tone LED flash as well.
The rear camera will also be a 13 Megapixel unit with dual-tone flash but will have laser focusing assist as well. If you have seen the Asus smartphone that leaked yesterday, you would remember that it too had something that looked like a laser focus assist unit on the right side of the camera unit. However that device doesn't have a 5.5″ screen and no 13 Megapixel camera unit with dual-tone LED flash on the front. But it could be a sign that Asus will include laser focusin here on out with their smartphones.
Apparently, the ZenFone Selfie will hit the market prior to the ZenFone Zoom as Asus still face problems with its production. The ZenFone Selfie should come with Android Lollipop 5.0 out of the box.