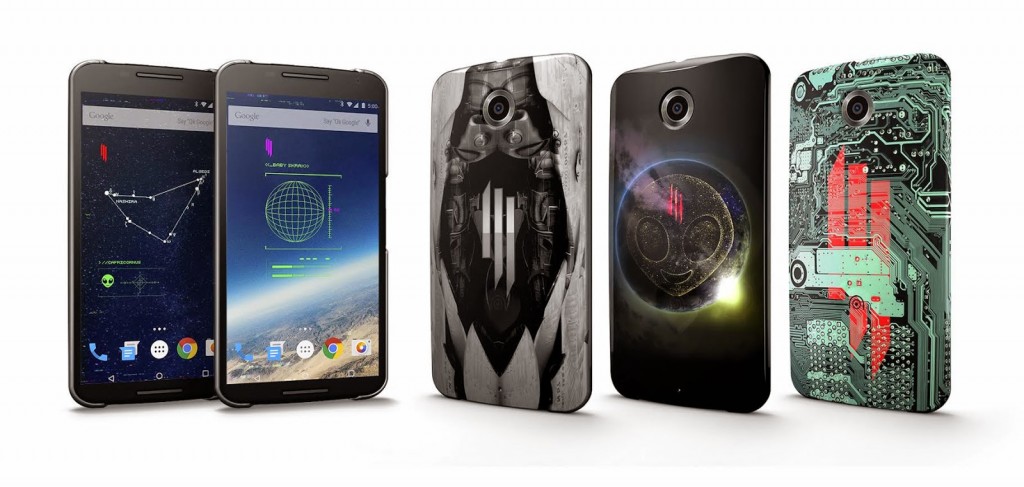 Google has just announced its collaboration with electronic music composer and DJ Skrillex to create limited edition live cases for smartphones.These live cases are known as Editions and will give you VIP access to exclusive content and matching live wallpapers that extend the case design onto your phone's screen.
The cases will be called Editions and will be a series of creative collaborations to create limited edition cases for Android smartphones. The series starts off with three unique case designs from Skrillex that are inspired by space.
For these 3 cases, customers will get VIP access to a free OWSLA album from Google Play Store and updates directly from Skrillex. Interestingly there will also be a one touch button that will take you directly to Skrillex's music feed on YouTube. Another cool thing is that the button can be customised to your liking and reassigned to launch a different application or website.
The live wallpaper that comes with the 3 cases is one that showcases the Earth from the stratosphere. It updates itself over the duration of the day and at night, it changes to views of constellations that can be seen from your location.
The live wallpaper is achieved using a custom made balloon satellite name Nanou which is floating along the Earth's stratosphere. Once it has fulfilled its mission, the satellite will be autographed and given away to a lucky fan. You can see the making of the case in the video below:
httpv://www.youtube.com/watch?v=4x8_95bXTTE
The cases will be available for the Google Nexus 5, Nexus 6, Samsung Galaxy S5, Galaxy S6 and the Galaxy Note 4. The cases will be available starting today till the end of June (as long as stocks last) after which Google will release the next collaboration.