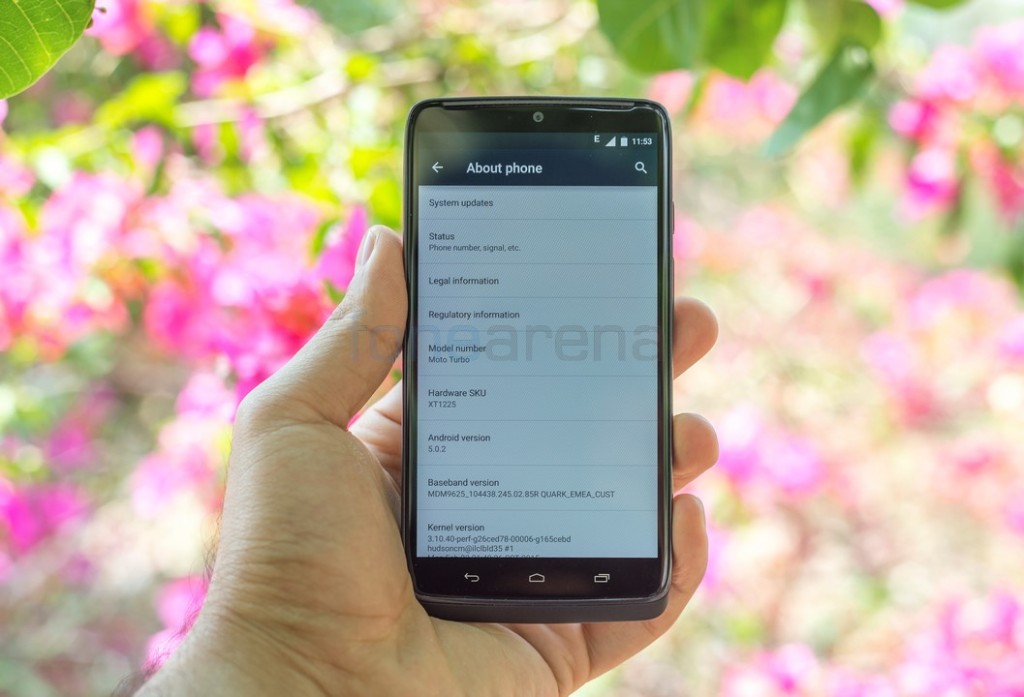 The Motorola DROID Turbo that is available in the USA on Verizon's network was launched in India as the Moto Turbo in March. The Moto Turbo came preloaded with Android Lolliopop 5.0 out of the box. The DROID Turbo and the Mexican variant known as the Moto Maxx still haven't gotten the update though and are still running on KitKat 4.4.4.
According to a new rumor, the DROID Turbo will be receiving the update to Android Lollipop sometime in June. While the Moto Turbo in India had Lollipop 5.0, there were quite a few bugs and performance issues with the software. Motorola had similarly conducted water tests with Lollipop 5.0 on the Moto Maxx and DROID Turbo. After doing so, they had decided to update the devices directly to Android Lollipop 5.1 from KitKat 4.4.4
The individual who has provided this information already has a DROID Turbo unit running Lollipop 5.1.
Despite being quite a high end device, the devices haven't gotten the latest updates like most of the other Motorola devices have. So when the update does come, users can expect the update to bring their device upto version 5.1. While the update is currently only said to be coming for the DROID Turbo, we believe that Moto Maxx and Moto Turbo users could also receive the update at the same time or shortly afterwards.