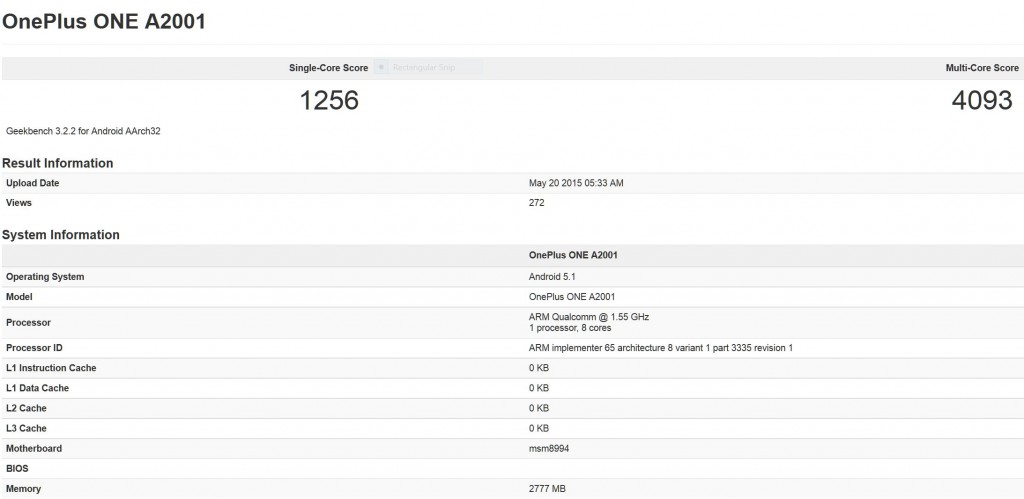 According to a new Geekbench results page, the OnePlus Two might just have been benchmarked on the application. OnePlus had previously asked users what price they would expect for the OnePlus Two if it had a Snapdragon 810 processor powering it.
The benchmark page reveals that the device which is listed as 'OnePlus One A2001' packs a 1.55GHz octa-core processor. The processor model is MSM8994 which is the model number for the Snarpdragon 810. We all know that the OnePlus One is powered by a quad-core Snapdragon 801 processor that is clocked at 2.5GHz, so this is most likely to be its successor. It is shown to have 3GB of RAM (2777MB available) and running Android Lollipop 5.1.
If this is actually the OnePlus Two, then it could mean that it is progressing towards the final stages of testing and that we might have an announcement soon. The OnePlus Two is rumored to be set for a release during the 3rd quarter of 2015 and the announcement is likely to come quite a bit earlier than the launch date itself.