Microsoft has announced the preview of Office for Android phones. The preview apps include Word, Excel and PowerPoint apps that will run on Android smartphones.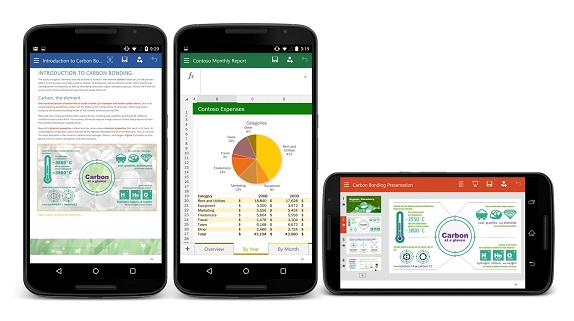 Microsoft had launched the tablet version of the Office Android apps in January this year. They are very similar to the Office Android apps for smartphones and will let you create, open, and edit office documents. The apps integrate with OneDrive, OneDrive for Business, SharePoint, Dropbox, Google Drive and Box so you can easily open or save your files while on the go. More importantly you can access the files and make changes from any other device or platform because the files are stored in the cloud.
If you want to test the preview Office apps on your Android phone follow these steps
Join the Office for Android community.
Once you join the community, Become a tester by clicking the links to the Word, Excel andPowerPoint.
Wait for Google Play to replicate permissions (this may take ~up to four hours), click the above mentioned links and then follow the download links to install apps using Google play store.
The new Office app previews for Android phones require Android KitKat 4.4.x or higher and devices with 1 GB of RAM or more. Microsoft is aiming to release Office for Windows 10 Mobile by the end of the year.