Microsoft is adding two important features to OneNote. The company is bringing  handwriting search for OneNote on Windows 8.1 and iPad and even support for Apple Watch.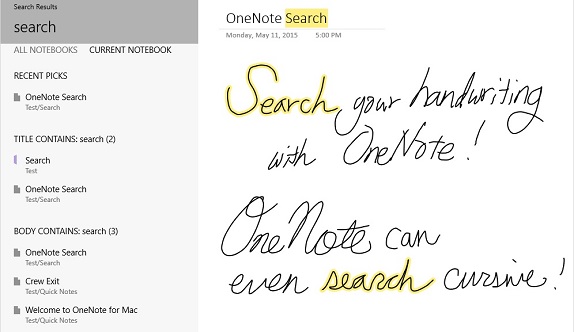 Users can now search their handwritten notes in OneNote just like you can search through typed text and text within images. The app's handwriting recognition will locate the page and the specific handwritten note by simply typing your search query into the OneNote search box. Handwritten notes saved to OneDrive are processed and searchable within two to five minutes. However pre-existing handwritten notes in your OneNote stored on OneDrive will be processed and searchable in the coming weeks.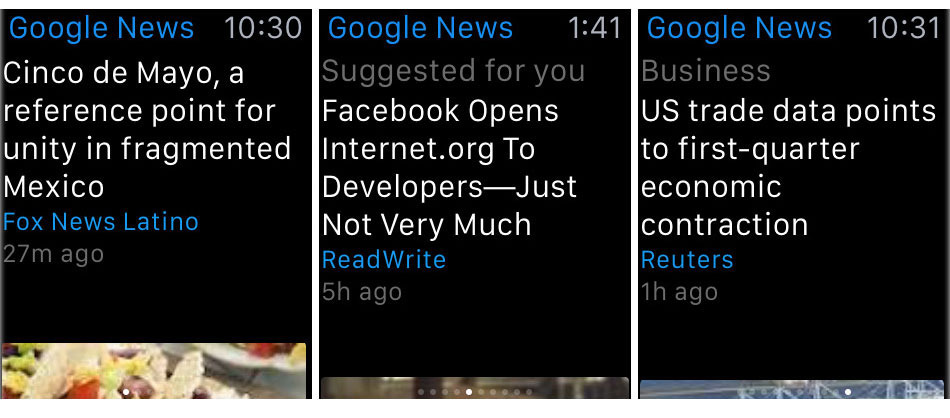 Microsoft said that OneNote's handwriting recognition works in 25 languages and will soon expand language support and recognition accuracy. Moving on, OneNote is also coming to Apple Watch and bringing dictation support. This means users will have to simply tap the large + button and start dictating and OneNote will save it immediately. Finally, Microsoft has also updated OneNote for iPad with a new and improved way to organize your notebooks. Similar to the OneNote for iPhone, you can now easily swipe from the left to view the drawer where you can view all your notebooks, open or create notebooks, reorder and close notebooks. Additionally, you can now more easily access and manage your accounts and app settings in this all-new user interface.