Twitter's popular livestreaming app Periscope has received a major update to its iOS app. The app is getting the ability to sign up for the service without a Twitter account.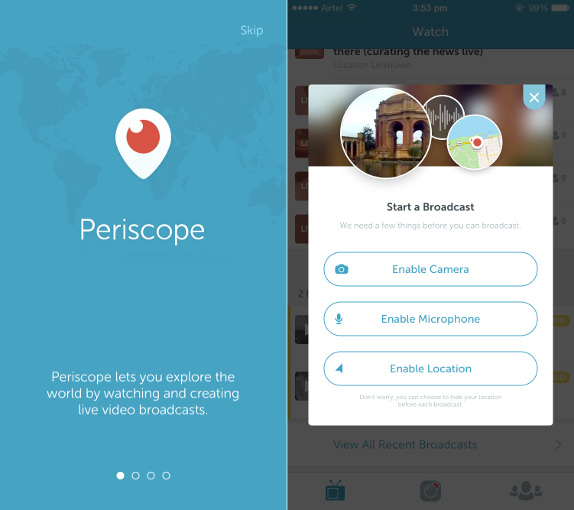 This means that it is not mandatory for a user to have a Twitter account as was the case at the time when the app was launched. Now, users can sign up for the service via their mobile phone number. Moving on, the update adds some important features like the ability to change profile pictures from Periscope's default image, making it easier to reply to chat messages while broadcasting and clearly marking when a user has been blocked.

Now, users can simply tap a comment and hit the reply button to be prompted with a response including the other commenter's @handle. Replies in which you are mentioned will appear with an arrow. Other minor changes for the app includes Twitter verified badges that now appear in the users section, your list of following/followers is now sorted by recency (instead of alphabetically) and finally the 'Broadcasts' section of your profile now shows your full broadcast history.