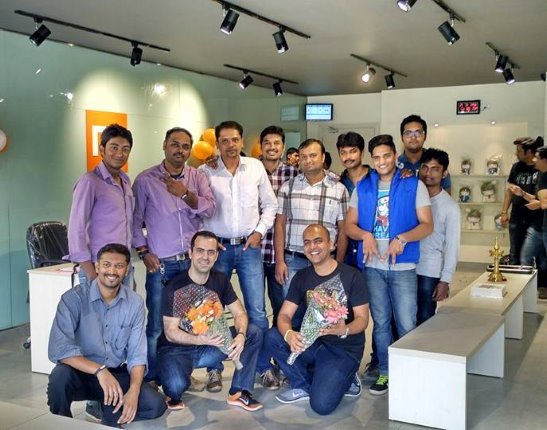 Chinese manufacturer Xiaomi has partnered with a Delhi-based startup GadgetWood in India for more service centres, and one-day repair and delivery services.
GadgetWood is a multi-brand repair and support service provider for mobiles, smartphones and tablets. Through this alliance, GadgetWood will provide pick and drop repair services for Xiaomi smartphones and tablets within the next business day of placing the request. Prior to the official announcement of the partnership, Xiaomi and GadgetWood ran a pilot programme for two and half months in Delhi-NCR region.
To remind you, Xiaomi had recently inaugurated India's largest Mi exclusive service centre in Bangalore as well (pictured above). Last week, Xiaomi raised funds from Indian Businessman Ratan Tata, Chairman Emeritus of Tata Sons. The amount of the funding in Xiaomi is undisclosed.
Jayant Jha, Co-Founder and CEO, GadgetWood commented:
"The Xiaomi brand has created ripples in the Indian market. With the combined synergies of this globally-reputed brand and GadgetWood, consumers can benefit from a great user experience as well as quick and seamless repair services. The partnership is a testament to the fact that we, at GadgetWood, are committed to solving all technical and usage-related concerns of the Indian consumer through our unmatched services."