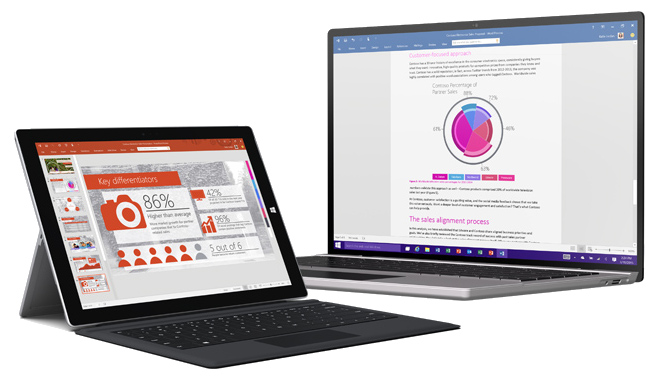 Microsoft has released public preview of Office 2016 for Windows users, couple of months after it released Office for Mac Preview. Office 2016 brings smart tools for individuals, teams, and businesses, says the company. You can create, open, edit and save files in the cloud from your desktop. 
New features in Office 2016
Collaboration – Real-time co-authoring is available in the Office Online apps, starting with Word. When you and your team are working in Word 2016 and/or Office online, you'll be able to see where other editors are working and what they are writing—all in real-time.
Smart Applications – Applications will learn as you work, taking advantage of subtle cues and clues to help you stay on task and get more out of Office.
Clutter – a new Exchange feature that lights up in Outlook—uses machine learning to analyze your email patterns and de-clutter your inbox by moving lower priority messages out of your way and into a new Clutter folder. And Insights, powered by Bing, finds you contextual information from the web within the reading experience.
There are new features in Office 2016 for IT that incldues, new security, compliance, and deployment features, giving organizations more control over sensitive data and IT more flexibility in deployment and management. Office 2016 Preview is now available for download from the Office website here. Office 2016 preview for The final release of Office 2016 is slated for Fall 2015. The preview version will work for roughly a month after our official launch date.