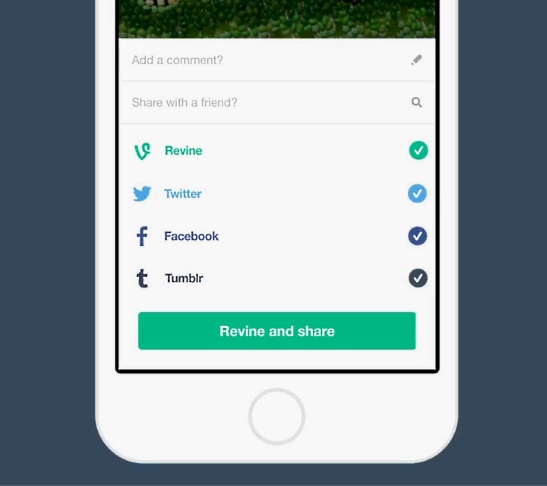 Vine, the Twitter-owned company, has announced a new share screen update for its iOS app and said that the similar update is coming to Android soon. The company on its official blog noted that the new share screen has got many improvements, including the ability to post to Tumblr.
So with the updated Vine for iOS app, users will see a new share screen that will let them share to multiple networks all at once – either revine like earlier or share posts with friends through Vine messages, or put up a specific Vine to Facebook, Twitter and now Tumblr as well. The company also announced its official Tumblr blog alongside.
The updated Vine for iOS version 3.3.0 is now available to download via App Store.
There are lots of ways to share Vines, both on Vine and across the web. With this update, you can post to multiple places all at once. This means you can quickly and easily revine, send posts to your friends via Vine messages (VMs), and share to Twitter, Facebook and Tumblr. As always, you can do this for your own and other people's Vines.