Last week, Apple released iOS 8.3 with emoji keyboard, wireless CarPlay and other features. Today, the company has released the beta for iOS 8.4 that relocates Audiobooks to the iBooks app.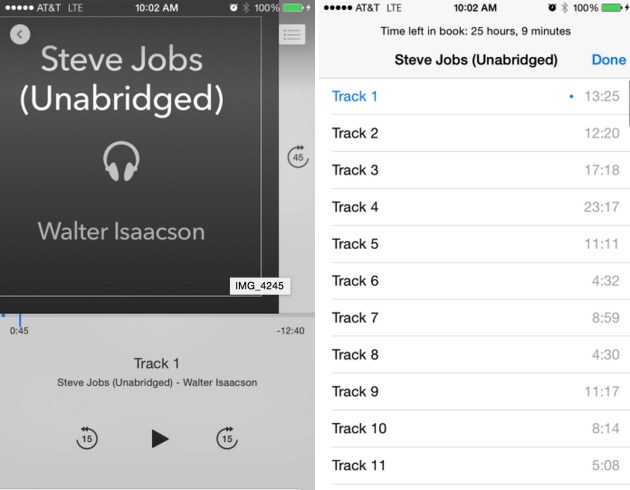 Previously, audiobooks were stored inside of the Music application. When you download or sync an audiobook to your iPhone, it will automatically appear in the Audiobooks section of the iBooks app if running iOS 8.4. Audio books feature a small headphone icon to indicate that it's an audio book. You can also increase and decrease the speed of playback using a button at the bottom left and there is a sleep timer that can be set via a button at the bottom right. Users simply have to drag the book cover art to the left or right and hold to jump back or move forward within the audiobook.
There is also a new Audiobooks application for the CarPlay interface. It features the iBooks icon and supports typical playback controls. The iOS 8.4 is still in beta and it is not known when the company will release the finished version.