Opera Mini for Android has received a new UI and few other features in the latest update. Opera Mini aims to save mobile data usage by compressing web pages to as little as 10 percent of the original size.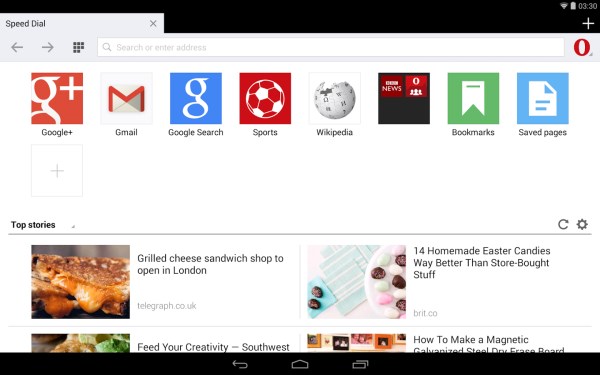 First up, Opera Mini gets a refreshed UI with new look and feel along with a simplified menu that adds swipe support to delete bookmarks,swipe downloads to abort or swipe tabs to close. The Speed Dial feature has got an overhaul and there is a new combined omnibar that offers suggestions at the time of typing URLs. A new private browsing mode has been added that does not track your history or save cookies.
Opera Mini now gets a scalable interface with higher resolution for tablets and large phones. The update adds Discover newsfeed to provide more of the latest content across the web. As this is the Opera Mini there is a data counter to show daily progress on data savings, helping users keep data costs under control. Other features include revamped bookmark manager, visual tab gallery,merged start page with speed dial and discover, swipe up or long press to search and more.
Play Link – Opera Mini