YouTube has received a new design update for its Android app and it looks like some of the users are already experiencing it. The latest update includes a couple of additions and removals in the users interface of the YouTube app.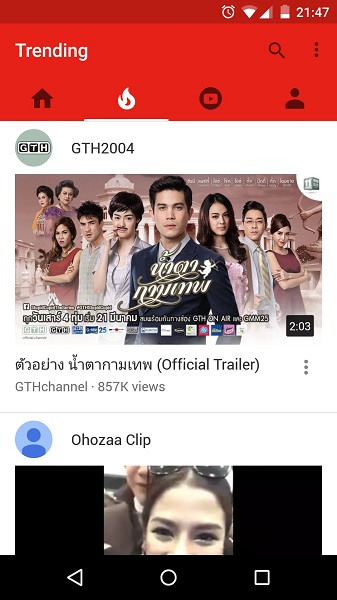 For starters, the YouTube app has removed the hamburger menu that is present on the left hand side of the app. This hamburger menu is seen on most of the Google apps that were recently updated with Material Design. Now the new tweak offers primary tabs – Home, Trending, Subscriptions, and your profile. 
Users will to have to swipe to the next tab for accessing each section. The update is quiet handy and offers all the content right at the front which might be a welcome change. It is not known when will this update see a global rollout.