Evernote has updated its Android app with a an array of Material Design features. The latest update bumps the app to version 7.o and adds several other features.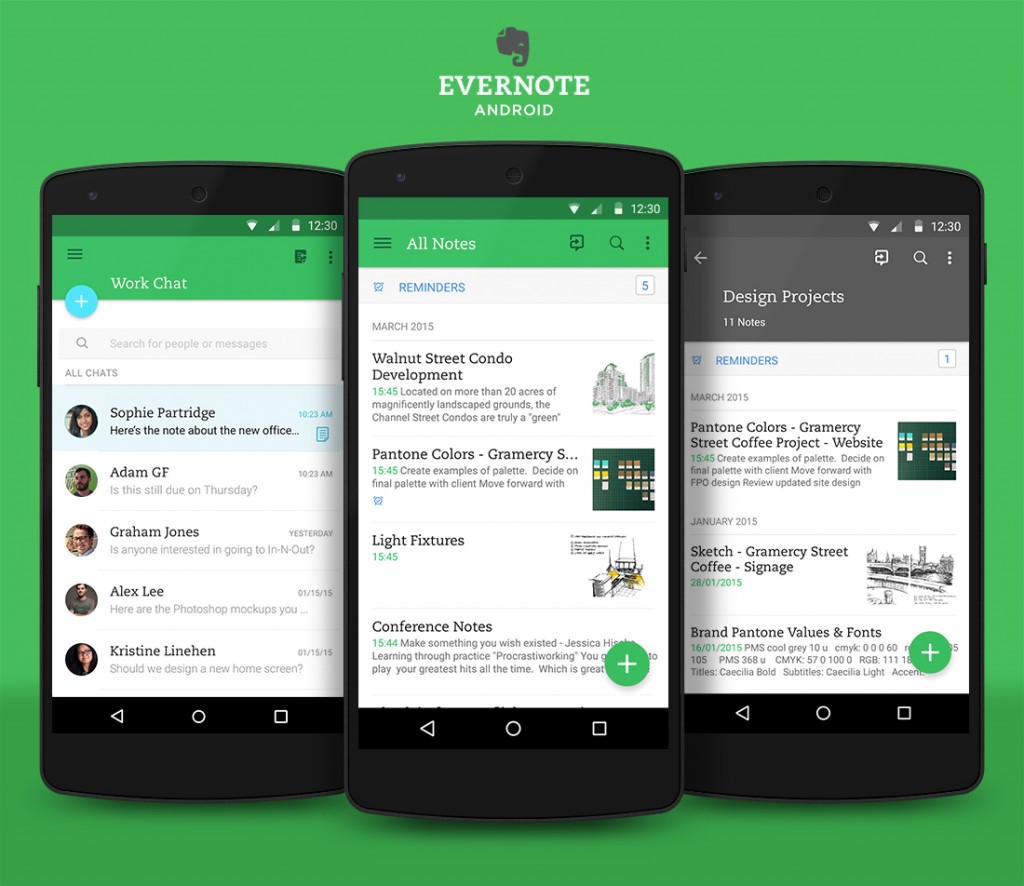 The app now gets bold colors and makes it more vibrant along with an improved typography and a flatter look. Moving on the app gets a revamped navigation drawer with direct access to shortcuts. There is even an enhanced note editor and note view with a cleaner layout and controls. Users can now edit tags by renaming and deleting them. Finally, there are the usual bug fixes and performance improvements for the Evernote app.
In November last year,  Evernote for Android received business card scanning feature. The app also got fresh UI for note creation, editing, viewing, and search.
Play Link – Evernote