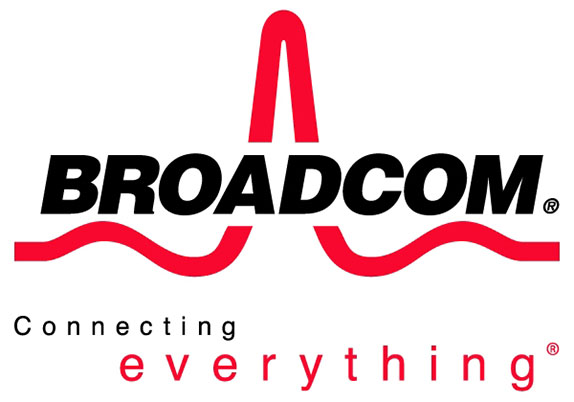 Broadcom has introduced BCM4359, the first 5G WiFi 2×2 Multiple Input Multiple Output (MIMO) combo chip with Real Simultaneous Dual Band (RSDB) support for mobile devices at the MWC 2015. This allows consumers to run applications on two bands simultaneously, so that a user can stream content to a smart TV while playing a game on their smartphone screen.
It also maximizes the bandwidth at an 867 megabit per second (Mbps) PHY rate in two-stream MIMO mode and can quickly switch to RSDB mode for applications that require concurrent multi-band connections for higher quality of service.
Broadcom also introduced BCM43455, integrated budget 1×1 5G WiFi combo chip for mass market smartphones. It delivers the power and performance benefits of 5G WiFi while reducing the Rest of Bill of Materials (RBOM) costs by up to 50 percent, says the company.
Highlights of Broadcom BCM4359 2×2 MIMO 5G WiFi combo chip
2×2 HT80 802.11ac, 2.4GHz and 5GHz
Supports 2 or 3-antenna configurations for more advanced functions
WLAN MU-MIMO client support
2.4GHz TurboQAM – for up to 33 percent increase in throughput performance.
867 Mbps PHY rate/80MHz channel bandwidth
PCIe Gen1 with low-power L1 substates
Bluetooth 4.2+Bluetooth Low Energy
Transmit beamforming and Low Density Parity Check (LDPC)
Fast scan enables simultaneous scan on two channels with 50 percent reduction in scan time
Fast mode switch between RSDB and 2×2 MIMO modes
Highlights of Broadcom BCM43455 1×1 5G WiFi combo chip
1×1 HT80 802.11ac, 2.5GHz and 5GHz
433 Mbps PHY rate/80MHz channel bandwidth
High performance iPA and iLNA
Configurable iTR for 2.4GHz radio
Supports LDPC, beamforming and LTE coexistence
TurboQAM increases the speed by up to 33%
Flexible host interfaces: SDIO3.0 and PCIe
Reduced RBOM
FM Radio
Both the Broadcom BCM4359 and BCM43455 chips are now in sampling.