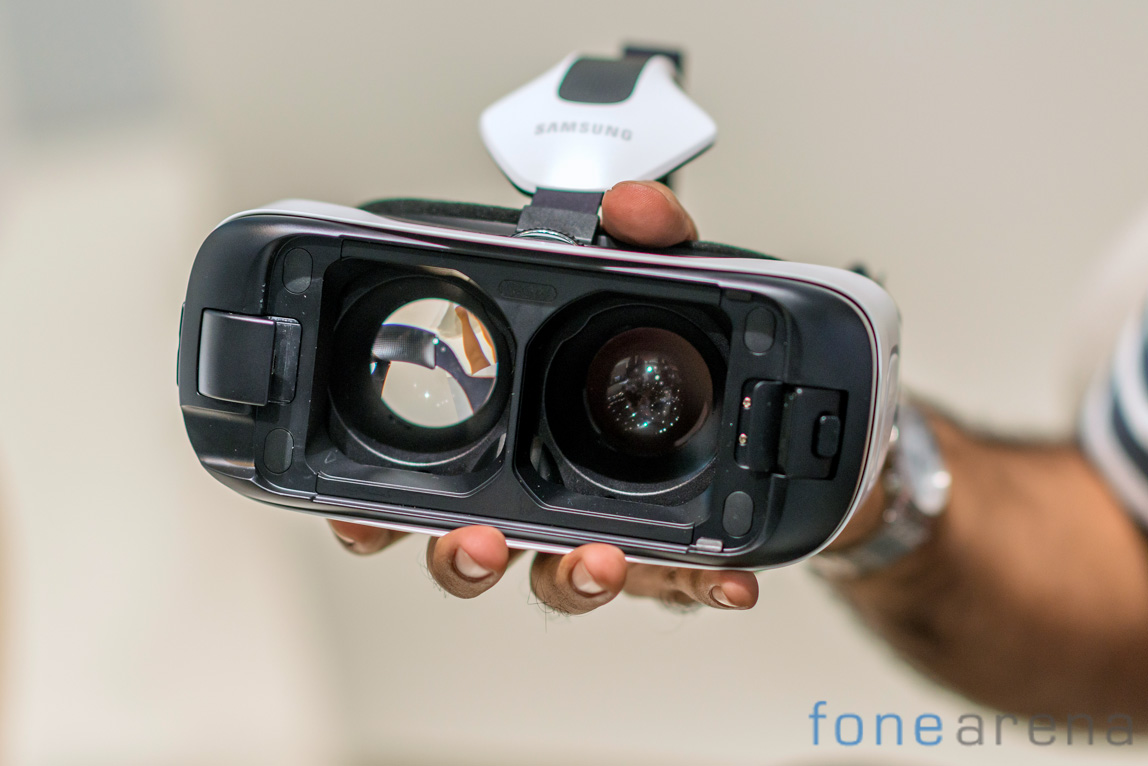 Samsung has announced new and improved Gear VR headsets that works with the Galaxy S6 and S6 Edge. We got to take a sneek peek at the new Gear VR at the event.
httpv://www.youtube.com/watch?v=LAb1KGUlOtI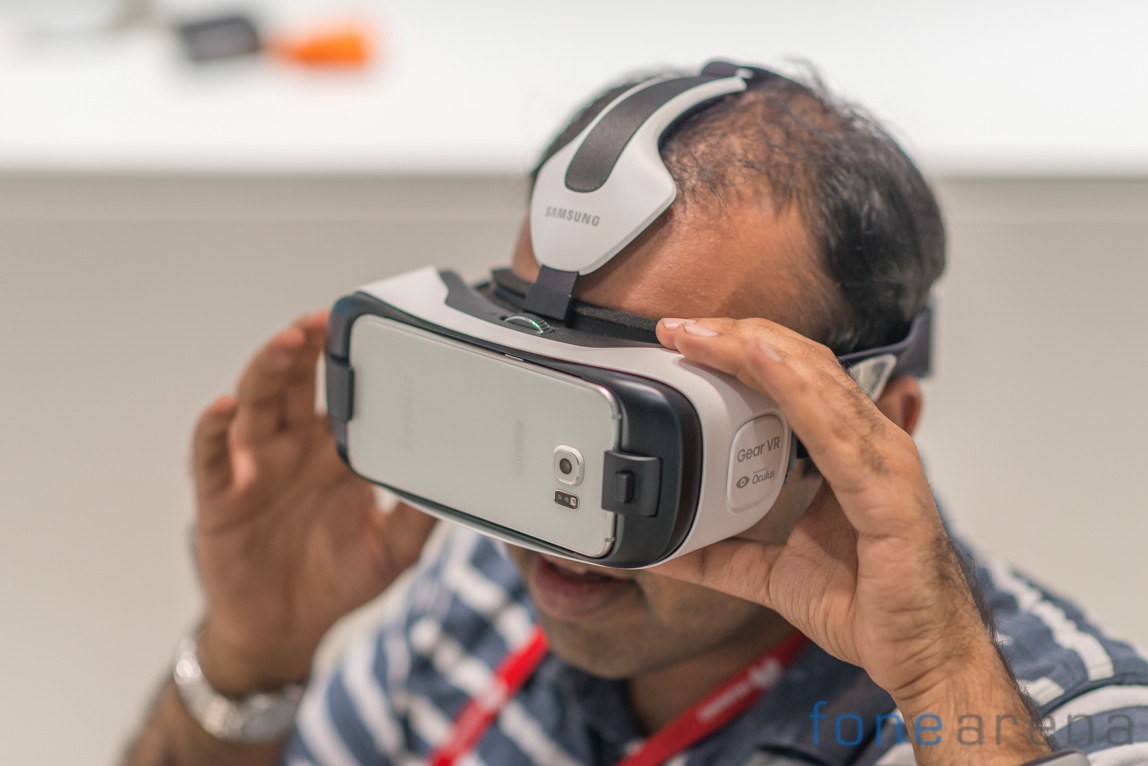 The new Gear VR is 15% lighter than the original Gear VR launched in September last year. Gear VR Innovation Edition is optimized for both the Galaxy S6 and S6 edge, and its 5.1-inch Super AMOLED display. Samsung claims that the new Gear VR will offer improved high resolution movies, TV shows, VOD services and photos.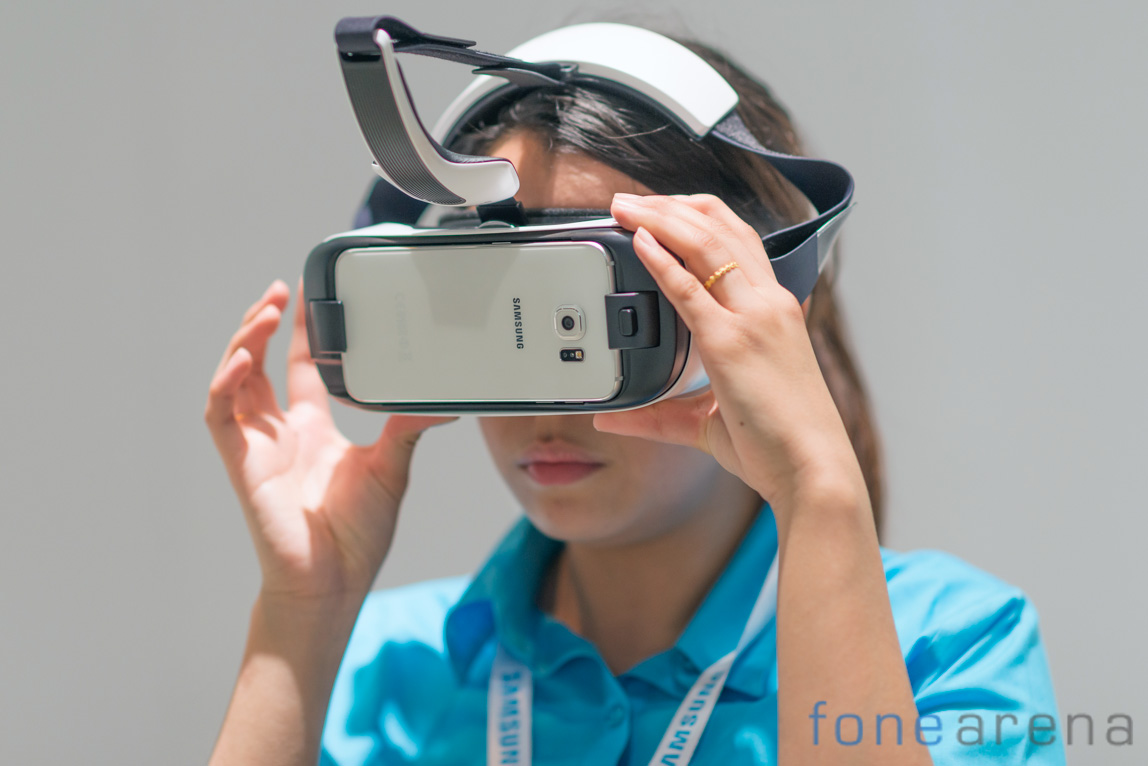 Similar to the original VR, this one comes with a trackpad on the right side for navigation. The front of the Gear VR is translucent plastic where we have to insert the phone into the dedicated slot. Samsung has added USB compatibility for the Gear VR and hence it can now be powered with its USB port for extended usage time. The Gear VR Innovation Edition comes in Frost White but there is no information about pricing and availability of the device.
Images by Sandeep