Samsung unveiled Galaxy S6 Edge along with the Galaxy S6 a couple a days ago at the on-going Mobile World Congress in Barcelona.  We had chance to check out the device and play with it for some time – here's our hand-on report.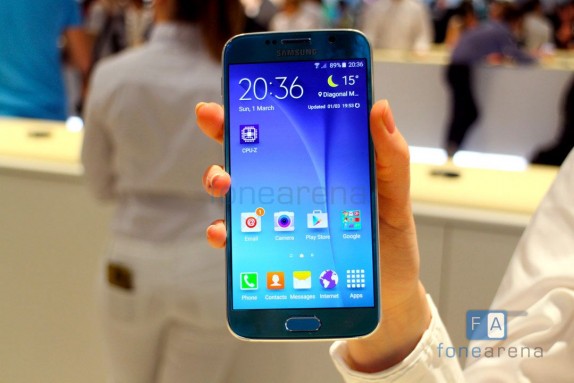 Samsung Galaxy S6 edge is quite a looker from the outset and its dual curved display adds some more charm. Samsung Galaxy S6 edge is based on the Galaxy S6 design language, but the experience it offers is completely different than that of its flagship brother.  The curved glass cover is unconventional and it does manage to produce a 2.5D effect.
The S6 edge measures 142.1 x 70.1 x 7.0mm and weighs about 132 grams.
The South Korean manufacturer says that they have worked closely with Corning to develop the curved glass for the Galaxy S6 as it requires a specific temperature to achieve the desired shape.  Samsung has tweaked its software to take advantage of the display and we are happy to report that they have achieved that to an extent. On Galaxy S6 edge, you can pull your favorite contacts by just swiping from the right edge.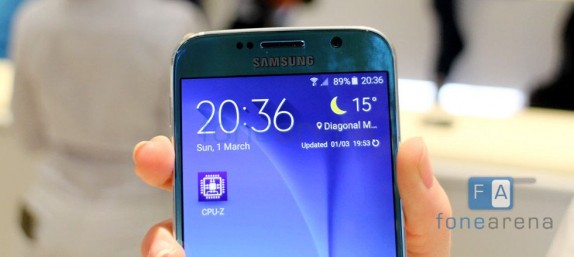 Samsung Galaxy S6 edge sports a 5.1-inch QHD Super AMOLED display and you can reach out the top most section of the screen with your thumb while holding the device in one hand. The edges on the display have a unique ability – give your color light notifications for specific contacts when the phone is tuned down.
The curved edge also means that the SIM card slot can no longer sit on the edge. They are now found on top of the device, next to the IR blaster.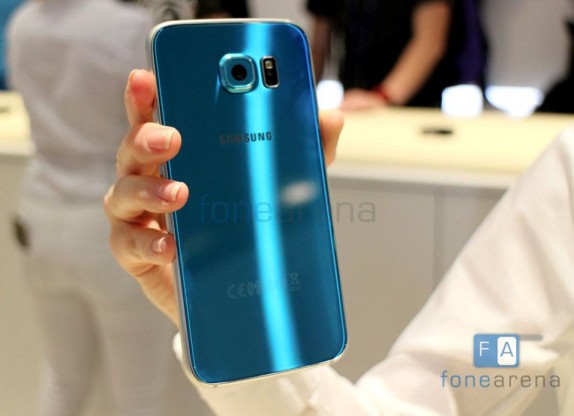 Samsung has ditched Qualcomm Snapdragon processor for its latest product and has gone with its own Exynos solution. There's also 3GB of RAM and multi-tasking on Galaxy S6 edge is great experience. The camera is same as the one on the Galaxy S6 and the performance too remains identical.
Another software feature that we liked on the Galaxy S6 edge is one that sends pre-selected text message to the caller during the call when you just touch the fingerprint sensor.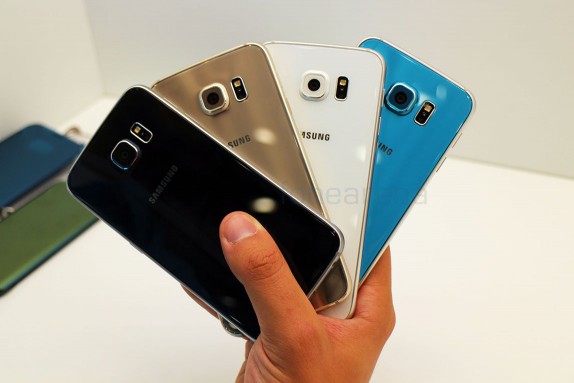 Samsung Galaxy S6 edge will go on sale starting April 10 and the device will be available in white pearl, black sapphire, gold platinum and green emerald color options. Unfortunately, there's no word on the pricing just yet.