Microsoft has rolled out a location sharing app following reports earlier this week. Leaked as People Sense, the new app has been launched as SquadWatch on Windows Phone.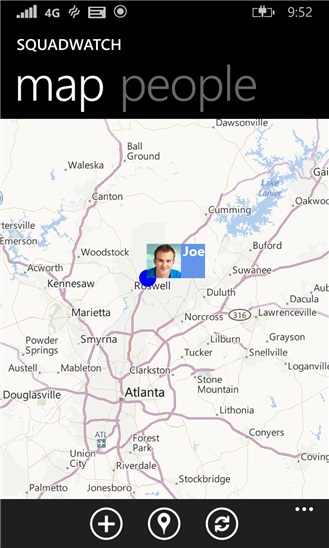 SquadWatch is a location sharing app that will allow users to find their friends. Internally codenamed as Buddy Aware, the app will let users reveal their real-time location to selected contacts and also provides them with detailed direction's to a contact's location. It will also allows users to mark favourite places like 'home' or 'work' and integrate them in the app.
In addition, tapp also provides calling and messaging features also baked into the app. Earlier report had stated that the app will integrate with Bing Maps. The SquadWatch app is available for download at Windows Phone Store.