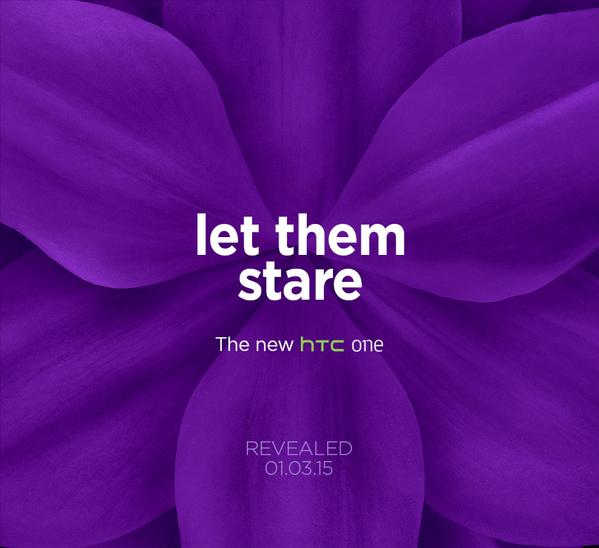 We were pretty sure of this but just to clear up any confusion, HTC has confirmed the new HTC One flagship is launching on March 1st. The company tweeted an image with the tagline "let them share" whilst also confirming its new flagship will be announced at MWC 2015 in Barcelona.
[HTML1]
The HTC One M9 is to be announced at HTC's press conference on March 1st (the day before Mobile World Congress officially begins) and will be joined just a few hours later by Samsung's new Galaxy S6. The press conference takes place at 4pm local time (8:30pm IST) and as you might have guessed – we're going to be there reporting live.
The One M9 is expected to be an evolutionary upgrade of the award-winning HTC One M8 (rather than a revolutionary change) and should feature an all-metal body coupled with a 5 inch Full HD screen and 20MP camera. The camera is the key part as previous devices have used a 4MP Ultrapixel camera that has often fell short of the mark and for the first time, HTC will use a non Ultrapixel camera in its HTC One range.
[HTML2]
Just in case HTC's tweet wasn't enough, the company also advertised their new launch during the Paris Saint Germain vs Chelsea Champions League match as part of their partnership with UEFA. Spotted by Dan Cooper, the advertising hoardings (above) clearly tease the announcement of HTC's new device in under a fortnight's time.
We'll be in Barcelona for the whole show as we'll bring you first hand coverage of everything that HTC – and others – have on show. Are you excited by the HTC One M9 or do other rumoured flagships such as the LG G4 and Galaxy S6 interest you more? Let us know your views in the comments below.