Yesterday, HERE Maps for Windows Phone and Android was updated with an array of features. Today, the Android app for HERE Maps has shed the beta tag and has been launched as a new version with improved features.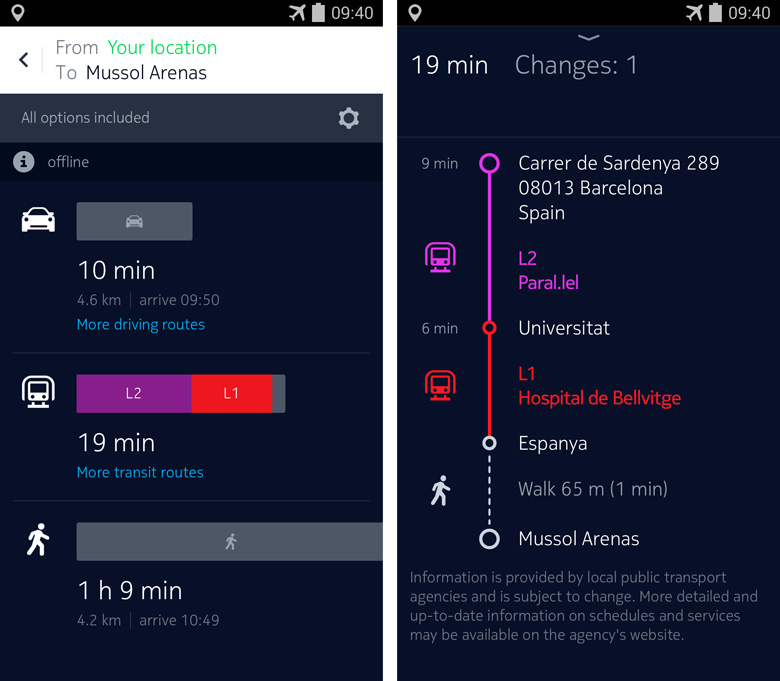 For starters, HERE maps on Android has received improved routing that now shows the fastest routes from public transit, pedestrian routes or car routes. Users can sweep right or left to see alternative routes. Moving on, the app offers more information with each tap or click. For example, tapping on a restaurant when your phone is online will bring up contact info, photos of the food and reviews. In addition, it will show traffic information such as road closure and it will inform you  about the length of the closure and which other streets are affected by it.
Users will get a notification on your device whenever there is a new update map for your region available. Moreover, HERE for Android now brings 3D maps for major landmarks and users can interact with them directly and even zoom through them to get directions inside of a building. You can now download country maps in the background, with a progress shown in the notification drawer.
Finally, HERE gets a number of bug fixes and there are improvements in volume of the spoken directions in Drive by 25 per cent along with issues of SD cards for storage and with voice downloads. HERE for Android has also crossed 3 million downloads.
Play Link –  HERE for Android