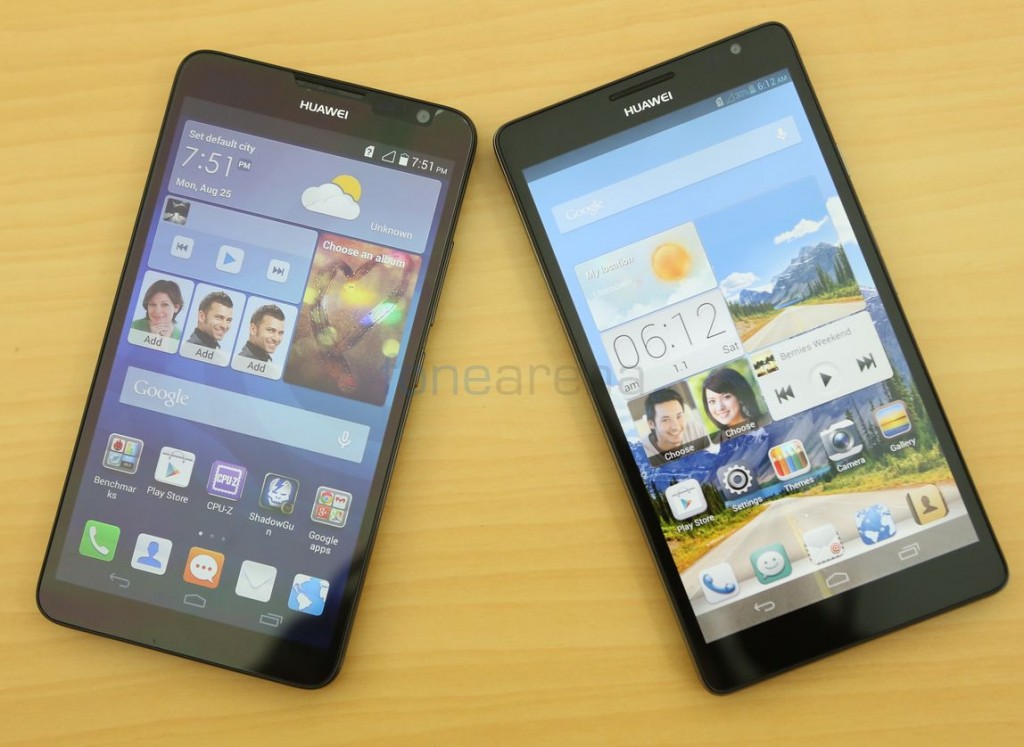 The modern smartphone is trending toward 4K displays and curved screens and Huawei has ruled out the former but is considering using curved displays on future Huawei smartphones. In a special briefing, Huawei President of Handsets Kevin Ho, confirmed that 4K displays have a negative trade-off with battery life but the wraparound Edge Screen on the Galaxy Note Edge was a feature they're looking into.
As covered previously, Ho believes that 4K displays have a compromise between performance and power consumption and this trade-off will determine when Huawei gets into 4K devices:
We have to compromise; 4K on a huge screen is great but most smartphones are five-inch or six-inch at most and maybe our eyes cannot tell the difference between 4K, 2K and Full HD on a small screen of five or six inches.

[The problem with 4K] is the power consumption as a 4K device could last maybe only six hours but a 2K or Full HD device would last one day or more. We have to compromise as 4K has a lot more pixels than Full HD and in the future there is a possibility for 4K in smartphones but only when [our eye] can tell the difference.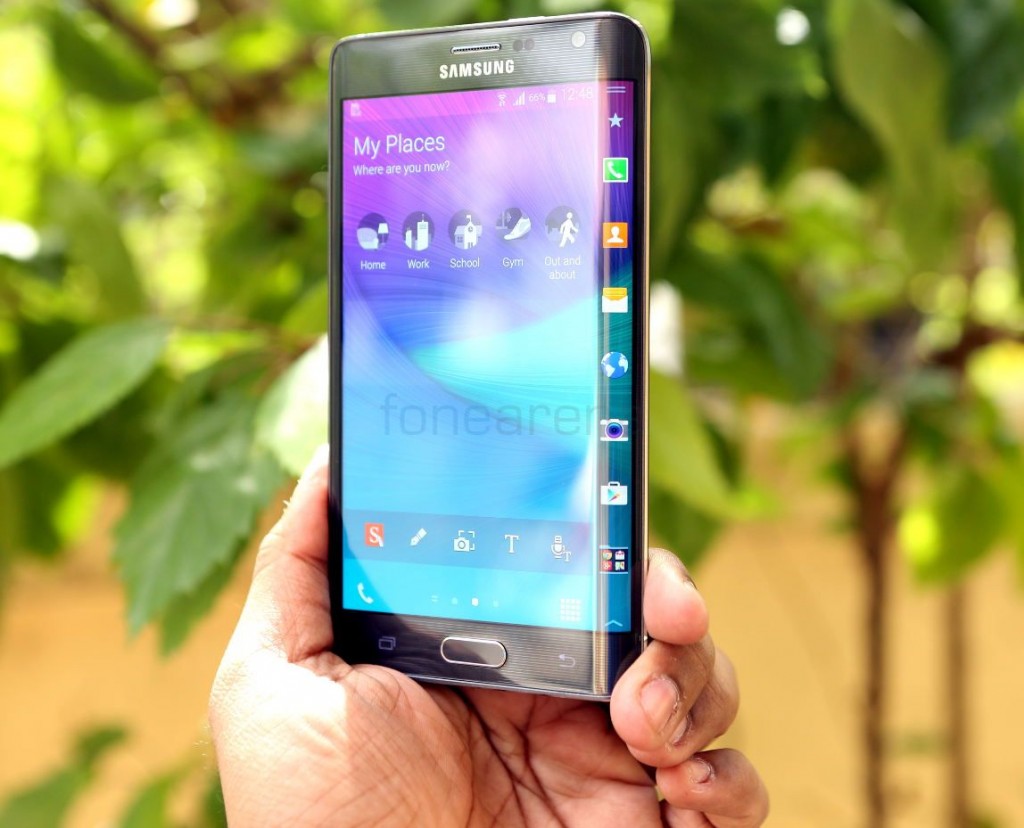 Later on the topic of curved displays (like the LG Flex 2) and the Note Edge-like wraparound display, Ho added:
The technology for this is very good but it's very difficult to make a benefit for the consumer. For example, it's very difficult to make the curve on the G Flex 2 but what's the benefit [to the consumer]? It's still a smartphone – companies just want to design a curved smartphone for the sake of designing it and not for consumer benefit.

For the Note Edge, the design is very good but it's just a small step in this area and this is a direction we are also working on with our LCD partners. We are looking at how to not only design the best smartphone but also what it can be used for [to deliver the best experience for the consumer].
The discussion with Kevin Ho also centred around the company's strategy and focus with Ho confirming that Huawei are a consumer-first company focused on providing the best experience possible. Many companies have launched mini versions of their flagship devices – which are often lacking in similarities apart from the design and name – and when asked whether we'd see mini flagships launch, Ho commented:
Most of consumers love smartphones at five-inch or smaller. We've noticed this as a trend of our society and I also think we design our smartphones for these consumers. With the Ascend P7, it's 5 inch and it sells very well worldwide. Of course it is smaller than the Ascend Mate 7 but I have strong confidence [that the strategy will work] this year.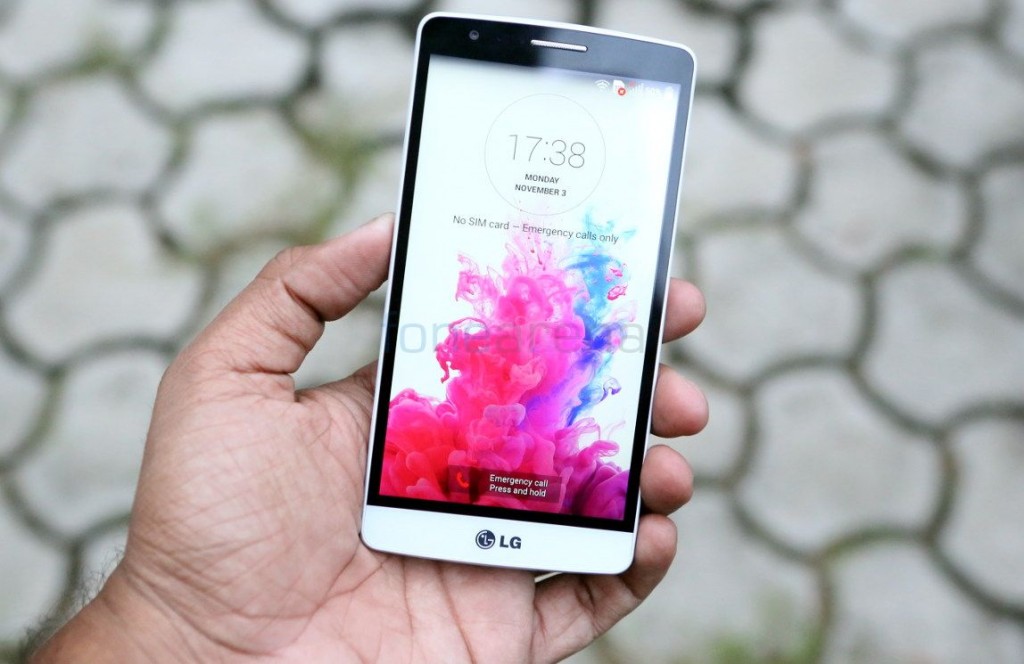 That's not to say the company isn't considering smaller smartphones as later in the session, Ho revealed the company could launch a smaller version of its next Mate-series phablet.
We are considering this but we are only thinking about it but not doing this. There's a lot of feedback and suggestions that we should do this but it's not the right time for the Mate 7. Maybe this is something we can consider for the Mate 8 [which is expected to be launched later this year].
On the subject of battery life, Ho confirmed that Huawei was using current battery technology but also looking to the future before conceding that any great advancements in battery technology were still several years from the mass market.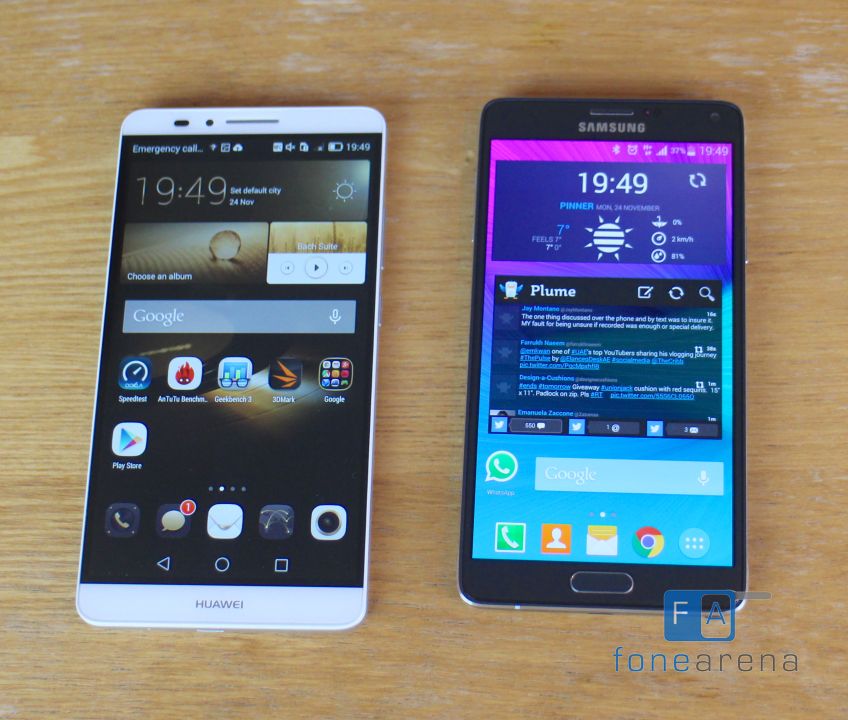 One of the best sellers for Huawei has been the Ascend Mate 7 even though the handset isn't available in Western Markets. There is however, a very telling reason for this which Ho explained:
I first got feedback in September that the Mate 7 was selling very well. We launched this smartphone [at IFA] on September 1st and it went on sale in China one week later [on September 8th]. For the first two weeks, it was really easy to buy the Mate 7 but after two weeks, it became very difficult. That means consumers love their experience and they spread the word to their friends who go and buy it as well.

In first two weeks on our online store, the handset was always in stock but after the two weeks, everyone goes to buy the Mate 7 and it is sold out everywhere. The totally different experience of a very good product meant it became really popular and that's why the sales have been really high.

For me it's a pity that we couldn't prepare enough materials to produce enough smartphones. It takes four months to prepare the materials and when I prepared the materials ahead of September and October, I didn't think it would sell so well. In the Chinese region, the Ascend Mate 7 has sold double the amount of the Note 4.
As the President of handsets, Ho's scope is vast and he's often involved with overseeing the future for Huawei devices. In a market that's ever-changing, planning for the future can be a very daunting task and when asked what features the company was investing in, Ho revealed that Huawei have taken a three-pronged approach:
If we talk about smartphones, we think about several things. Firstly the camera and how good it is, secondly the feeling when you hold it and thirdly the screen and whether it is good to your eye or not. Of course there are new features to give a different experience to consumers such as fingerprint, heart rate monitors and blood pressure sensors. In this year, all of our R&D will be focused on these areas.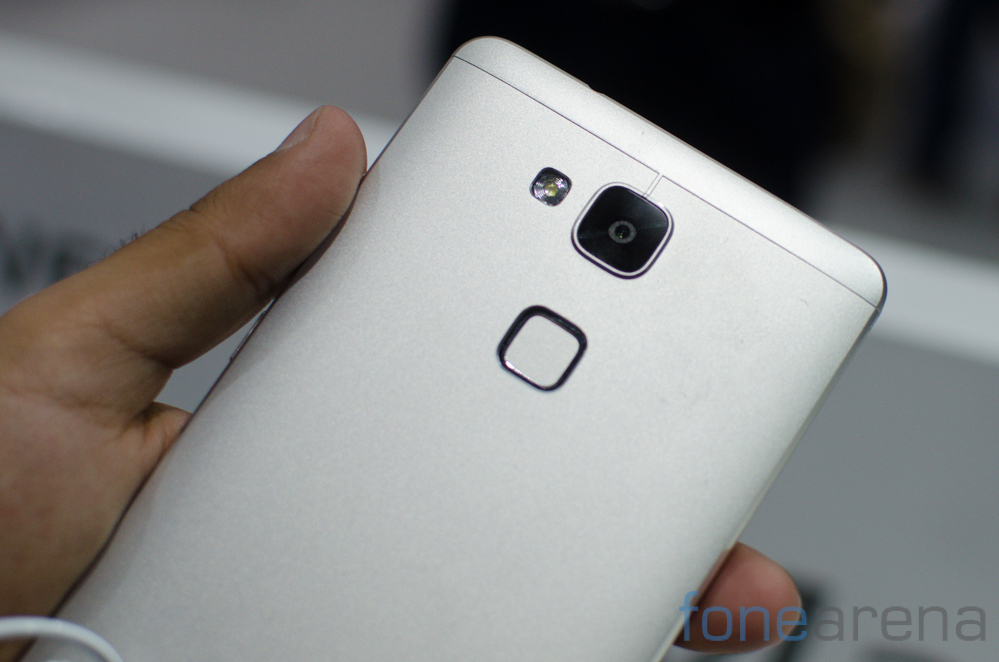 The discussion with Kevin Ho certainly answered some of our questions but also ruled out the possibility of 4K devices in the near future. Full HD is Huawei's current top resolution and whilst there are rumours of a 2K Quad HD device later this year like it's competitors, it does seem that we'll be waiting a few years yet for a 4K device from Huawei.
Whilst they may not go above Full HD, it's reassuring to know that the company is considering unique curved displays like the Edge Screen on the Galaxy Note Edge and that this may appear in their wearables range, which Ho confirmed are all going to be based on the Android OS and not Huawei's own in-house OS (like WebOS for LG and Tizen for Samsung).
Don't forget – you can see all of our coverage from our tour of China with Huawei in our Huawei Tour 2015 portal.